The best decision for your home.
What are Bayview Plantation Shutters?
Plantation shutters are a great way to add elegance to your home decor. They are stylish, practical, and always in trend. One quality that makes them is a must in every home is their ability to keep the room cool during summer and warm during winter.
Bayview Shutters are manufacturers of quality plantation shutters that are synonyms with the word's beauty, luxury, and superior craftsmanship. We specialise in the making of different types of plantation shutters, ideal for indoor use. Our products can be installed on doors and windows, allowing you to take complete control of the amount of light coming into your house.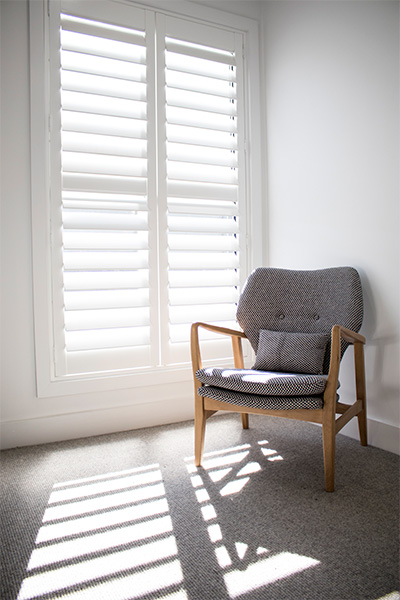 Premium Quality Plantation Window Shutters
We offer 3 types of materials
Premium Basswood, highly engineered Thermo25 or the new hybrid ThermoTec.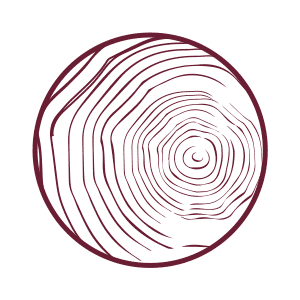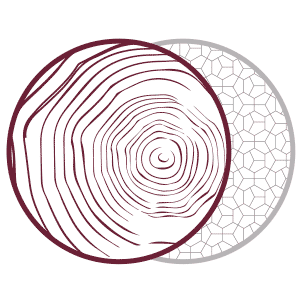 Our premium window covering solutions are made through quality craftsmanship, so no matter what design you pick, you can expect it to be durable. To ensure that our shutters match the requirement of every room in your home, we have made them in three premium materials including premium Basswood, highly engineered Thermo25 and the new hybrid Thermo-Tec. Each of these materials has its own benefits, so you can choose any to enhance your room decor.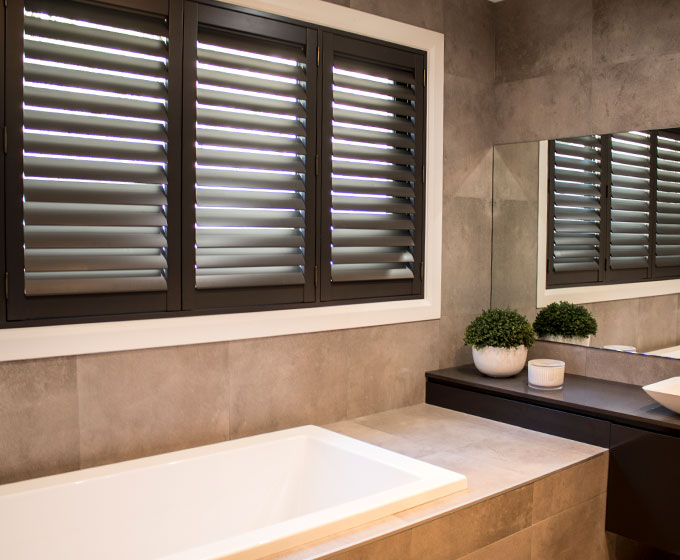 Premium Basswood
Premium Basswood is a natural timber product that does not crack or dent easily and provides unlimited decorative and shaped framing options. Basswood is one of the most preferred woods to make sturdy shutters. Wooden shutters go well with most interiors, and hence are a preferred choice of many. Though strong, these shutters are light enough to be installed with great ease. With a comprehensive palette of stained and painted colours, Bayview Timber Plantation Shutters are sure to match any colour scheme.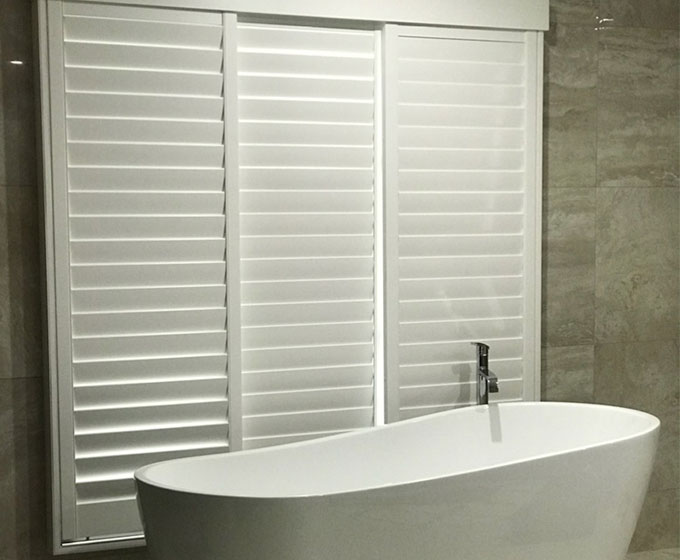 Thermo25
Thermo25 poly plantation shutters are hard wearing and moisture resistant which make them ideal for wet areas such as bathrooms, kid's bedrooms, kitchens, and laundries. The material does not warp, crack or chip, making Bayview's Thermo25 the most durable shutter available in the market.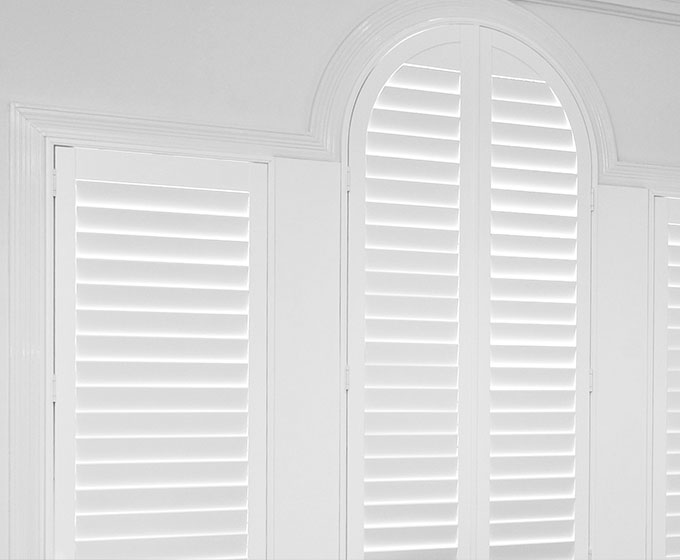 ThermoTec
ThermoTec is a market leading, specifically engineered, hybrid product which combines premium Basswood and Thermo25. It has the Basswood advantage of decorative and shaped framing options as well as the benefit of hard wearing Thermo25 poly blades.
Coloured or Stained Finish to Match Your Home Decor
Our shutters are completely customisable in terms of colours and stains. You can provide us with a paint sample, and we can match the colour of your shutters to it. Matching the colour of your internal window shutters to that of your furniture is a great way to give your room a uniform look. If you want to go for something that is basic and timeless, you can opt for white plantation shutters too.
We Help You Choose
The Right Product
When you buy plantation shutters, you can expect complete guidance from our consultants. They are always ready to help you choose the best option that suits your lifestyle and home. When suggesting window shutters, our consultants take all your requirements into consideration. From how much privacy you wish to give to your rooms to what type of fixing methods are possible, everything is considered.
Once our consultants shortlist various plantation shutters ideal for your home, it becomes easy for you to take the final decision. We also offer bi-fold shutter, sliding shutters, bay window and more, contact us for consultation.
Find plantation shutters near me
Bayview Shutters are well-known in the shutter industry. You can easily find a distributor near you as we have many certified distributors ready to consult you as per your convenience. They can visit your home to present the features and benefits of integrating Bayview plantation shutters and prepare an initial design and quote for your consideration.​ If you are looking for plantation shutters in Adelaide, Melbourne, Sydney, Canberra, Brisbane, or Gold Coast, we are excited to work with you.​​