Hinged Shutters
Explore our range of hinged doors and hinged plantation shutters, and discover why we are the preferred destination for premium window and door solutions.
Custom Hinged Plantation Shutters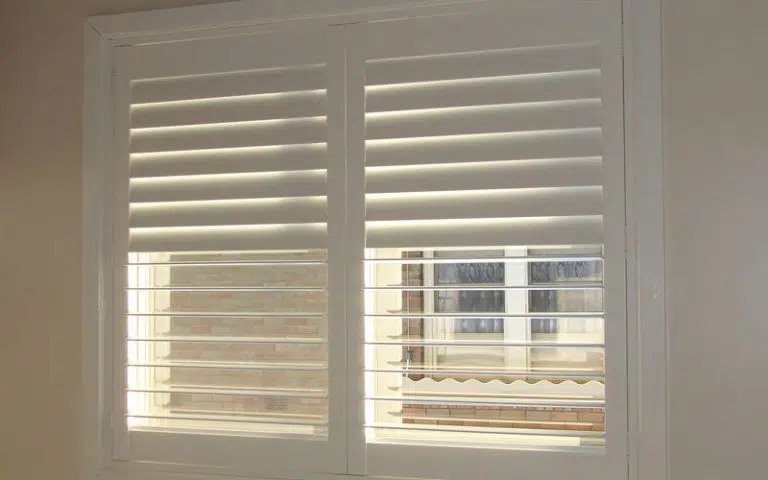 Bayview Shutters offers the best hinged doors, combining style and functionality to enhance your living space.
Our range of hinged plantation shutters is the go-to option for people who want timeless, stylish shutter solutions for their homes. With excellent quality and craftsmanship, the hinged shutters are the ultimate choice for creating vibrant interior spaces.
Regardless of the theme of your property, our hinged interior shutters will enhance your room's feel through their opulent, classy appeal.
Key Features of Our Hinged Doors
Our hinged plantation shutters add a touch of timeless elegance to any room. Crafted from premium materials, they provide both style and practicality. Control light, airflow, and privacy with ease while enhancing your interior décor.
Customisation: Choose from a variety of sizes, styles, and finishes to match your home's aesthetic.
Durability: Built to withstand Australia's diverse climate conditions.
Security: Enjoy peace of mind with our secure locking mechanisms.
Energy Efficiency: Our hinged doors offer excellent insulation, keeping your home comfortable year-round.
Easy Maintenance: Low-maintenance design for hassle-free ownership.
Versatility: Suitable for various window sizes and shapes.
Privacy Control: Adjust the louvres to control the level of privacy you desire.
The Right Decision For Your Home
Our hinged window shutters are bespoke solutions that are crafted to address the style and functional requirements of your home.
The features of our hinged window shutters include:
Complete control of light and mood with adjustable panels
Comprehensive customisation options
No-fuss and low maintenance
Insulated and economical
Family-friendly and versatile
Explore the elegance of hinged plantation shutters at Bayview Shutters, where quality craftsmanship meets your customisation needs.
Premium Craftsmanship for Lasting Results
The shutters feature the highest levels of quality craftsmanship to provide you with long-lasting results. The design of the hinged shutters allows natural light to enter while keeping unwanted attention and noise out. Our custom hinged plantation shutters are designed to offer versatile control over light and privacy, making them a perfect choice for your home.
Key Features of Our Hardware:
Adjustable Hinges
Our shutters feature fully adjustable hinges, allowing you to customise their positioning to your liking.
Removable Pins
The hinges are designed with removable pins, simplifying the installation process for your convenience.
Why Choose Bayview Shutters?
Quality Assurance: Our hinged doors and plantation shutters undergo rigorous quality checks to meet the highest standards.
Expert Installation
Count on our team of professionals to install your doors and shutters with precision.
Customer Satisfaction
We prioritize your satisfaction and are dedicated to providing excellent service.
Competitive Pricing
Enjoy premium products without the premium price tag.
To complement various room interiors, we offer hinged shutters made in three different types of materials
Premium Basswood
Made from superior-grade European Basswood, these hinged shutters will not crack or dent easily. Sourced from FSC-certified forests, the quality of the wood allows us to offer you unlimited decorative and shaped framing options.
With the option to choose a comprehensive palette of painted and stained colours, the shutters highlight the natural qualities of timber. The excellent range of panels, blade, blade tilt, window shapes, and panel options allows you to get tailor-made framing solutions for your property.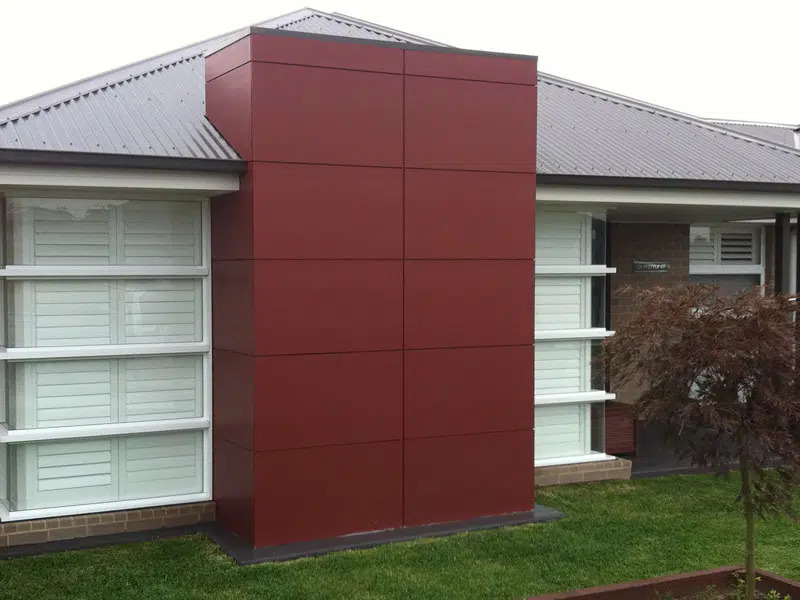 Our plantation shutters are hard wearing and have excellent moisture-resistant features to accommodate the wet areas of your property such as the bathroom, kitchen, and laundry. The use of polyresin blades with an aluminium core and polyresin frames ensures that the shutters do not crack, chip, or warp – making them one of the most durable shutters available on the market.
The excellent insulation properties of Thermo25® shutters for temperature and noise control make them a great choice for energy-efficient homes. Available in a range of colours and painted after assembly, these shutters also give a seamless, elegant finish.
ThermoTec ® is a specially engineered hybrid product that combines the best characteristics of Thermo25® and Premium Basswood. You get the Basswood advantage of shaped and decorative framing with the hard-wearing properties of Thermo25® blades.
With outstanding insulation properties for noise and temperature, and available in a range of shapes, ThermoTec® becomes one of the most versatile window shutters available on the market. The shutters are available in a wide range of standard colours and painted after assembly to give a seamless, elegant finish.
What is a hinged shutter?
A hinged shutter is a type of window covering or shutter that is attached to a frame or window opening using hinges. Unlike fixed or stationary shutters, hinged shutters are designed to swing open and closed on these hinges. This design allows the shutters to be easily opened to let in natural light, provide ventilation, or access the window, and closed to block light, enhance privacy, or protect against external elements.
Hinged shutters are a popular choice for both interior and exterior window treatments, offering flexibility and control over a room's lighting, airflow, and aesthetics. They come in various styles, materials, and configurations to suit different preferences and architectural designs.
Are plantation shutters hinged?
Yes, plantation shutters are typically hinged, allowing them to swing open and closed. This hinged design enables easy adjustment, providing control over natural light, privacy, and airflow. When open, plantation shutters allow more light and air into the room, and when closed, they block light and offer privacy. They are a versatile and classic window treatment choice, suitable for both interior and exterior use, with hinges that enable homeowners to customise their positioning.
What is a double hinged shutter?
A double hinged shutter, also known as a bi-fold shutter, consists of multiple panels that fold back against each other for versatility and control over light and privacy.
How do you put hinges on window shutters?
To put hinges on window shutters, follow these steps:
Measure and mark where you want to place the hinges on the shutters and the window frame.
Pre-drill holes at the marked locations.
Attach the hinges to the shutters using screws.
Align the shutters with the window frame and attach the other side of the hinges to the frame.
Test the shutters to ensure they open and close smoothly.
Make any necessary adjustments to hinge tension or alignment.
Finish by painting or staining the shutters and hinges as desired for appearance.
Shop Our Range Of Hinged Shutters
Whether you're looking to enhance the entrance to your home or elevate your interior design with elegant plantation shutters, Bayview Shutters has the perfect solution for you.
Use our online ordering system to try our high-quality Best Hinged Doors products today. For any questions regarding our customisation options, contact us on (02) 9624 0700 or use our ONLINE FORM to discuss your vision with our friendly Hinged shutter specialists.