Basswood Plantation Shutters
Premium Basswood Plantation Shutters
Looking for ways to elevate the style and functionality of your home? Bayview Shutters presents their exquisite range of premium Basswood Plantation Shutters that add luxury and class to any interior space. Crafted with precision and finesse, these shutters are designed to stand the test of time.
Is Basswood Good for Plantation Shutters?
Basswood is a premium hardwood renowned for its fine grain, lightweight nature, ease of workability, dimensional stability, and strength. These characteristics make it an ideal choice for manufacturing high-quality plantation shutters. Basswood's neutral colour also complements various interior design styles, from classic to contemporary.
What are Basswood Plantation Shutters?
Basswood plantation shutters are window coverings made from basswood, a type of timber known for its lightweight yet durable qualities. These shutters offer a blend of functionality and aesthetics, providing excellent light control and an elegant appearance.
At Bayview Shutters, we understand the importance of high-quality plantation shutters. Thus, we manufacture our products using premium basswood. Our goal is to give our clients nothing but the best, so our experts only pick the best Basswood to get perfect final results. Our plantation shutters come in various options: fixed, hinged, sliding, or bi-fold panels, and you can choose from a wide selection of colours and stains.
Importance of Basswood

for Your Interior Plantation Shutters
Basswood plantation shutters are ideal to be installed indoors. Their premium-quality wood does not just make them sturdy but attractive enough to add elegance to the overall look of your home, and you are sure to add oodles of style to your space. Moreover, shutters made using Basswood have some amazing qualities that allow you to use them anywhere and everywhere. These features are: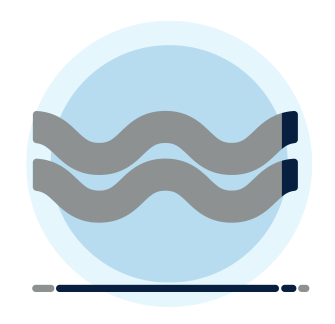 Warp Resistant
Homeowners often worry about shutters warping during installation. But with Basswood shutters, that concern is a thing of the past. These shutters are warp-resistant, ensuring they remain unaffected by heat and direct sunlight.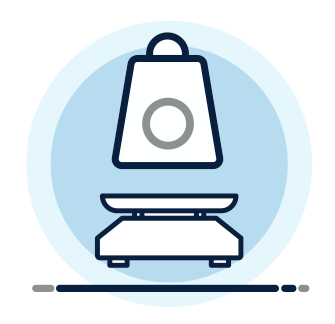 Ideal Weight
Shutters made using Basswood have medium density, meaning they have the ideal weight to regulate light and heat and simultaneously feel light in weight.
Highly Durable
Installing Basswood shutters guarantees their durability. This high-quality material can withstand various weather conditions and offers exceptional longevity.
Professional installation is recommended to ensure the shutters fit perfectly and function optimally. Our basswood shutters are designed to be installed on both doors and windows, giving you complete control over the light entering your home.
Why Choose Bayview Shutters for Premium Basswood Plantation Shutters?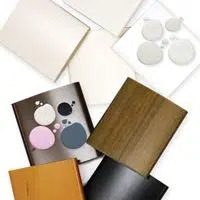 Premium Basswood Quality
At Bayview Shutters, we're dedicated to using the finest quality Basswood for our plantation shutters. This ensures durability, stability, and an elegant finish for your window coverings.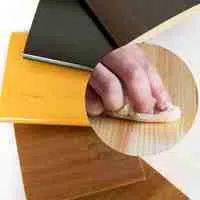 Expert Craftsmanship
Our team takes immense pride in their craftsmanship, paying meticulous attention to detail during the manufacturing process. This ensures that every shutter meets our stringent quality standards, delivering top-notch results.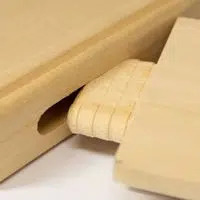 Customisation Options
We understand that every space is unique, so we offer a wide range of customization options. From colors and finishes to louvre sizes, you have the freedom to create shutters that perfectly match your interior design.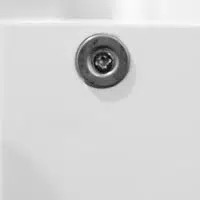 Competitive Pricing
While we offer premium Basswood plantation shutters, we also believe in keeping our prices competitive. Luxury doesn't have to come with a hefty price tag, and we aim to provide exceptional value for your money. Choose Bayview Shutters for the best in Basswood plantation shutters.
Benefits of Choosing Basswood Plantation Shutters
Whether you choose classic white shutters for a bright and airy feel or the natural charm of timber, our wooden shutters will add a touch of sophistication to any room. Enhance the aesthetic appeal of your timber windows with our bespoke timber plantation shutters, perfectly tailored to fit your unique window shapes and sizes.
However, the benefits of basswood plantation shutters can be summed up as follows:
They are durable and can withstand high winds and extreme weather conditions.
They are also easy to clean, requiring only a simple wipe-down with a damp cloth.
Basswood plantation shutters are made from natural wood, adding beauty and elegance to any room in which they are installed.
Their panels can be easily adjusted to allow maximum light and airflow into the room.
They provide superior insulation and privacy protection than any other window covering on the market today.
At Bayview Shutters, we offer top-quality basswood plantation shutters that have received rave reviews from our satisfied customers for exceptional craftsmanship and timeless elegance.
What do You Expect from Our Basswood Timber Shutters?
Quality Finish and Colour
Our Basswood shutters are available in many standard colours and stains. Alternatively, these shutters can be customised to match the paint sample you provide.
Hand Sanding
We perform multiple sequence hand sanding with fine sandpaper on the material and coat it with high-quality paint or stain and lacquer to help produce hardness, strength, UV resistance, water resistance and colour retention characteristics.
Mortise and Tenon joints
Mortise and Tenon joints allow maximum glue surface area to withstand shear and racking stress, ensuring improved strength and durability.
Recessed Magnets
We adopt hidden, recessed magnets to ensure shutters close securely, providing a clean and streamlined appearance.
Tension Screw
The tension screw within the shutter panel allows the tension of the blades to be adjusted.
Aluminium control bar
The sturdy slimline precise view aluminium control bar ensures a modern, clean, streamlined unobstructed view.
High-Quality Hinges
Our high-quality hinges are fully adjustable and are designed with a removable pin to allow trouble-free installation. Our hinges come in a range of standard colours or match your chosen custom colour.
Basswood Shutters Pros and Cons
Pros:
They are lightweight and easy to operate.
They come in various styles and colours, so you can find the perfect set to match your home's decor.
They are affordable.
Cons:
They may not be as durable as some other types of shutters.
The colour may fade over time if they are not properly maintained.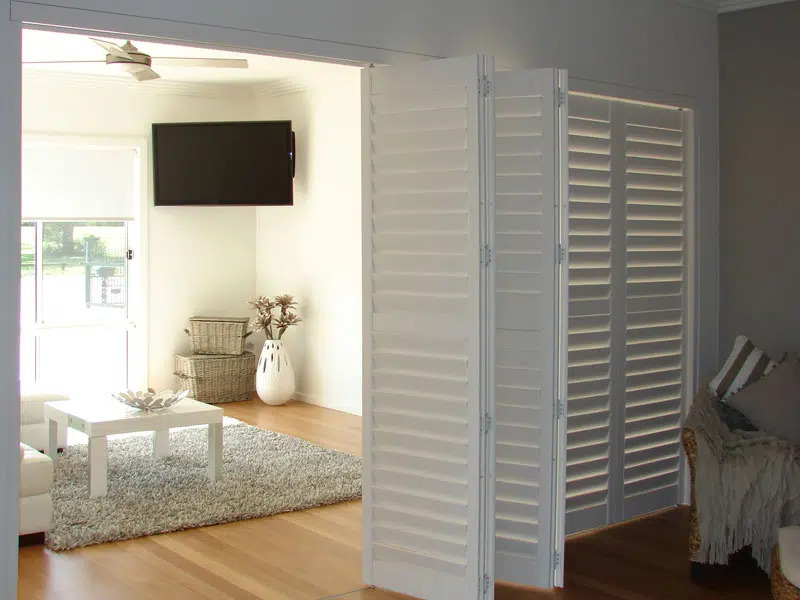 Basswood Shutters vs Thermopoly
Basswood shutters are popular with many homeowners because they are handmade and crafted to perfection. They come in various colours and styles, so you can find the perfect set to match your home. However, Basswood is a natural material that is more expensive than Polymer shutters.
Polymer shutters are made from synthetic materials, which makes them less expensive than basswood shutters. However, they are less durable than Basswood and may only last briefly. Additionally, Polymer shutters come in fewer colours and styles than basswood ones.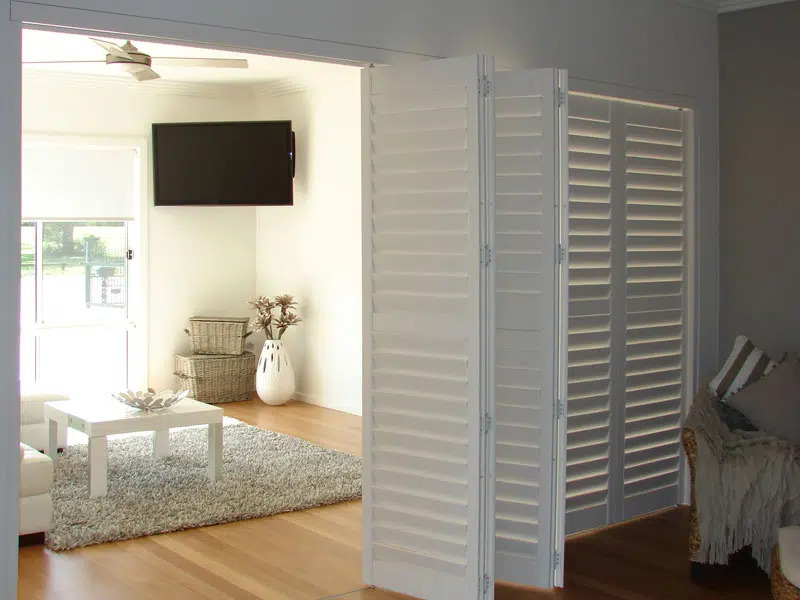 Timber Plantation Shutters vs CW Systems Premium Polymer
There are a few things to consider when choosing between timber plantation shutters and CW Systems Premium Polymer shutters.
Timber plantation shutters are a natural product, so they look more authentic and traditional than CW Systems Premium Polymer shutters. They are also better for the environment, as timber plantations help to improve air quality and reduce the number of greenhouse gases in the atmosphere.
CW Systems Premium Polymer shutters are cheaper than timber plantation shutters but only last for a short time. CW Systems Premium Polymer is also less environmentally friendly than timber, as it is made from a synthetic material that is not biodegradable.
Timber shutters also offer an insulating value, as they are solid rather than hollow. It means they help keep your home cooler in summer and warmer in winter. CW Systems Premium Polymer plantation shutters do not have this benefit, as they are hollow and do not insulate your home.
So, in conclusion, if you want beautiful, traditional-looking shutters that are good for the environment, go for timber plantation shutters.
How Much Do Basswood Shutters Cost?
Transform your windows with the timeless beauty of our premium basswood plantation shutters. Plantation shutters vary in price, depending on the materials and construction. Wood is more expensive than plastic or metal. However, actual prices also vary depending on the size and style of the shutter, the supplier, and any extras or customisation you may require.
Options Available in Our Plantation Shutters
Our PVC plantation shutters combine both style and practicality. If you prefer the classic and clean look, our white plantation shutters will effortlessly complement any interior decor. Our white window shutters allow you to control the amount of natural light and privacy, creating a comfortable and inviting atmosphere in your home.
Embrace the warmth and character of timber with our white timber plantation shutters. These wooden window shutters provide a charming focal point in any room, exuding timeless elegance. Our indoor shutters are designed to elevate the aesthetics of your living spaces while offering functionality and insulation benefits.
Basswood Shutters

Frequently Asked Questions
Is Basswood good for plantation shutters?
Yes, Basswood is a good choice for plantation shutters. Basswood is a lightweight wood that is easy to work with and has a smooth finish. It also has a natural resistance to moisture and insects, making ita good choice for exterior shutters. In addition, it can be stained or painted to match any decor.
why is basswood so expensive
Basswood may be considered expensive due to its relative scarcity. Additionally, the demand for basswood in certain industries such as furniture making and musical instrument manufacturing can drive up the price.
what is basswood timber
Basswood (Tilia spp) is a type of hardwood that is native to North America and Europe. It is a relatively soft wood with a fine, straight grain and a light color. Basswood is known for its workability, making it easy to carve, bend and shape. It is used in a wide range of applications, including the production of shutters, and musical instruments.
How much do basswood shutters cost?
Basswood shutters can cost anywhere from a few hundred dollars to a few thousand dollars, depending on the size and style of the shutters. Additionally, installation costs will vary depending on the complexity of the installation. Generally, wood shutters are more expensive than vinyl or composite shutters, but they also tend to last longer and look better over time.
The Advantages of Choosing Basswood Shutters
Low Maintenance: Maintaining Basswood shutters is a breeze. They can be easily cleaned with a damp cloth or light dusting. The smooth surface prevents dust and dirt from accumulating, ensuring a consistently clean and attractive appearance.
Eco-Friendly: Basswood is a sustainable and eco-friendly material. It is sourced from responsibly managed forests, promoting the conservation of natural resources.
Versatility: Whether you have traditional or modern interior design, Basswood shutters seamlessly blend with various styles and themes. Their versatility allows them to complement any room décor.
Energy Efficiency: Basswood has inherent insulating properties, making it an energy-efficient choice for window coverings. It helps regulate indoor temperatures by minimizing heat transfer, keeping your home comfortable year-round.
Smooth Finish: Basswood has a fine and smooth grain texture, which allows for an even and elegant finish. This natural beauty enhances the overall aesthetics of your interior while providing a timeless appeal.
Lightweight: Despite its sturdiness, Basswood is remarkably lightweight. This characteristic makes it easy to install and operate, making it an excellent choice for both windows and sliding doors.
Durability: Basswood is known for its durability and resilience. It can withstand various environmental conditions, including changes in temperature and humidity, without warping or cracking. This longevity ensures that your shutters remain in excellent condition for years to come.
Contact The Best Basswood Timber Plantation Shutters Manufacturer
Bayview Shutters has a wide network of certified distributors to guide you in choosing the ideal window coverings for your home, including premium Basswood plantation shutters. Reach out to them for expert advice on features, benefits, and customization. They can even visit you to discuss options, provide an initial design, and offer a personalised quote for basswood shutters. If you are looking for premium basswood in Adelaide, Melbourne, Sydney, Canberra, Brisbane, or Gold Coast, you have come to the right place.