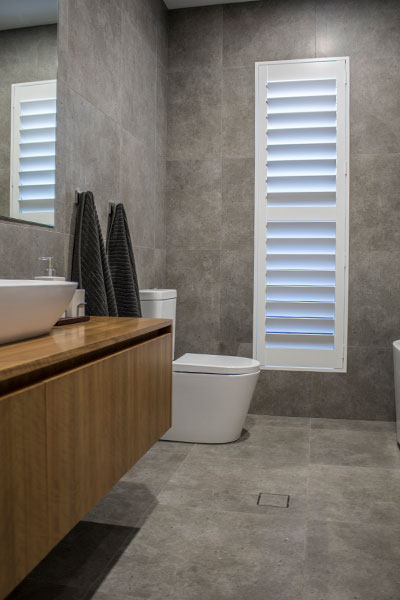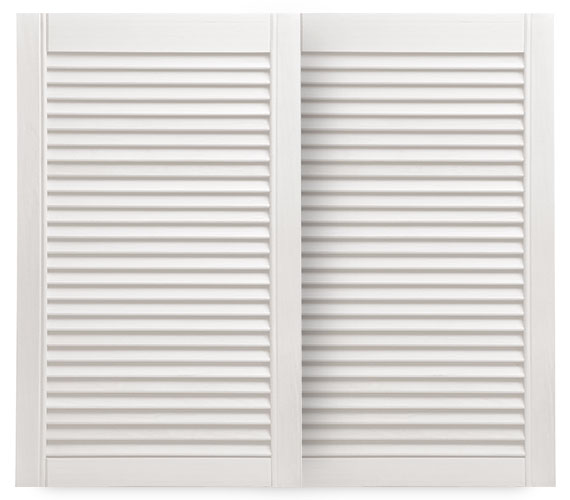 The most comprehensive Plantation Shutter Range on the market
Bayview Shutters are more than just a window furnishing. It is designed to function around your needs and will enhance any home's interior.
Flexible enough to sit elegantly in the lounge and master bedroom, and tough enough to withstand kids rooms and harsh wet areas.
Benefits of a Stylish New look
CUSTOMISED & MADE TO MEASURE
Ultimate Light Control and Privacy
Each panel can be independently adjusted to filter the light and provide outstanding light control. Allowing natural light in but keeping unwelcome attention out.
Peace and Quiet
Adding an additional layer to your glazing, Bayview Shutters not only blocks out light but also helps reduce noise levels too. This makes them ideal for that afternoon lay down on the weekend.
Insulating and economical
Bayview Shutters not only keeps you cool during the summer, but helps retain heat during the winter months. Perfect for reducing those bills.
Any Shape Fitted Perfectly
Bayview Shutters can be manufactured to suit all window shapes, no matter how curved or angled, small or large.
Low Maintenance
Bayview Shutters are quick and easy to clean, and offer a virtually maintenance-free existence. They are excellent for dust allergy sufferers!
Style and Mounting Options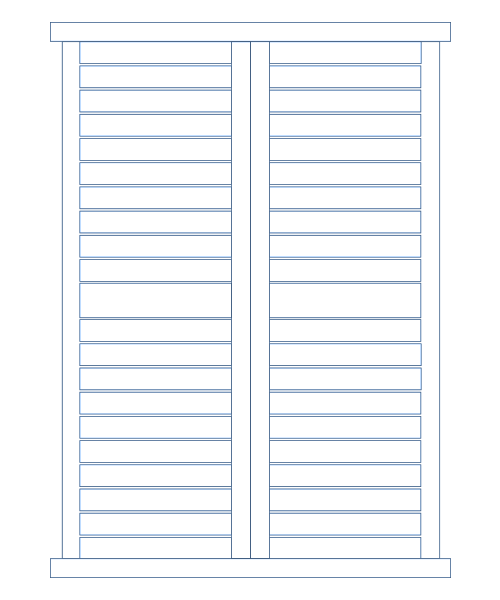 Fixed
---
Fixed plantation shutters are ideal to be installed in rooms with voids. As their name suggests, these shutters are fixed in place. They serve as a great way to create a comfortable environment in your room by blocking exterior noise and offering the required thermal insulation. From storerooms to bathrooms, these shutters can be installed in any room of your home.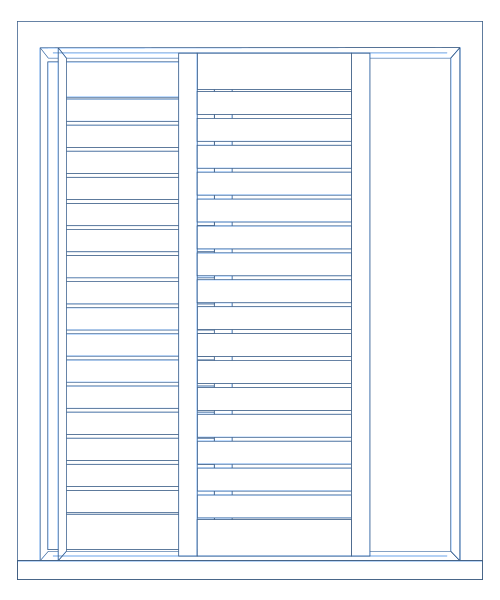 Sliding
---
Homes with glass sliding doors require plantation shutters for controlling privacy and temperature. Finding the right shutters for large glass doors becomes difficult due to their sliding functionality. Bayview Shutters is a proud manufacturer of plantation shutters that can serve the needs of small, large and external sliding shutter demands.
The shutters that we offer are appealing and practical, and a perfect addition to your home.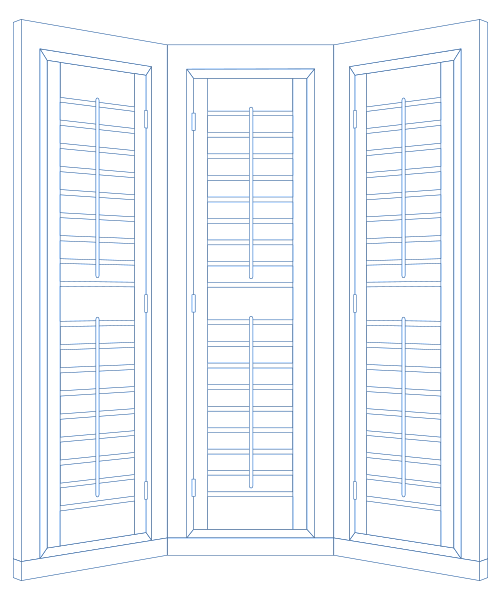 Bay Window
---
Installation of plantation shutters on your bay windows is a brilliant idea. The right shutters can add to the visual appeal of your home and also increase its financial value. No matter what type of bay window your home features whether Victorian or new build box, you can find the right plantation shutter for it at Bayview Shutters. The plantation shutters that we provide are of high-quality and durable make, so you can expect them to be a part of your home for years. Moreover, we have a huge variety of designs that go well with most interiors be it modern, traditional, or contemporary.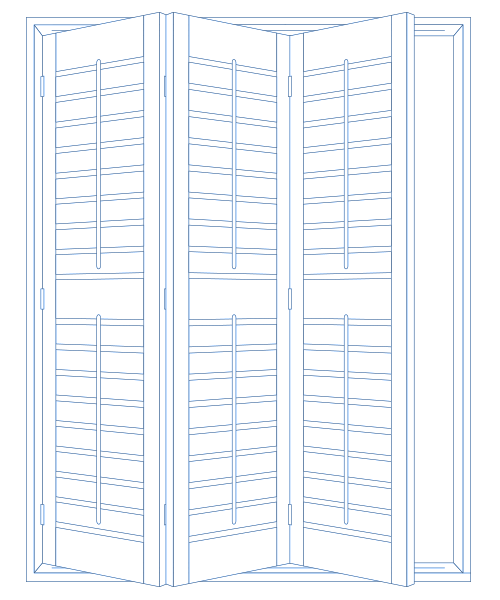 Bi Fold
---
Bifold plantation shutters are a gorgeous addition to any home, be it modern or traditional. They are perfect to be used for extra-large openings in your home. With the help of bifold plantation shutters, it is possible to hide unattractive screen doors or create doors in any area of your house.
Bifold plantation shutters have the power to upgrade the look of your old doors and windows. If you want to lend a modern touch to the openings in your home without spending too much on them, installing bifold plantation shutters is a brilliant idea.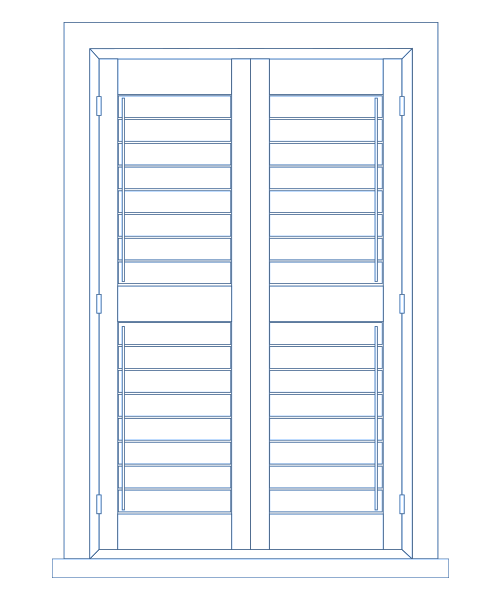 Hinged
---
Our range of hinged plantation shutters is the go-to option for people who want timeless, stylish shutter solutions for their homes. With excellent quality and craftsmanship, the hinged shutters are the ultimate choice for creating vibrant interior spaces.
Regardless of the theme of your property, our hinged interior shutters will enhance your room's feel through their opulent, classy appeal.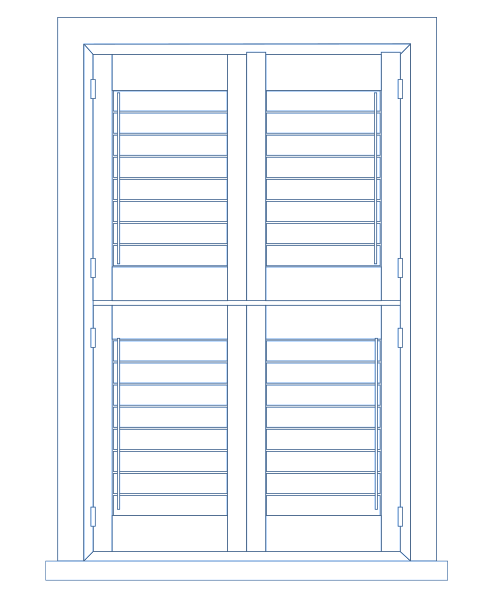 Tier on Tier
---
Our tier on tier shutters are bespoke solutions that combine craftsmanship, luxury, and longevity. With decorative and shaped framing options that are made from exotic hardwoods and hybrid materials, our products give a timeless appeal to your spaces.
Designed to provide both style and functionality, the shutters are available in a range of customised options and can fit various interior spaces of your property.
Find plantation shutters near me
Bayview Shutters are well-known in the shutter industry. You can easily find a distributor near you as we have many certified distributors ready to consult you as per your convenience. They can visit your home to present the features and benefits of integrating Bayview plantation shutters and prepare an initial design and quote for your consideration.