Fixed Shutters
Our fixed shutters offer timeless elegance and versatile light control, perfect for your doors and windows. Enhance the aesthetics and privacy of your space with Bayview's Fixed Plantation Shutters.
Fixed Plantation Shutters
Fixed plantation shutters, also known as fixed panel shutters or fixed blade shutters, are a classic window treatment that adds both beauty and functionality to your home. At Bayview Shutters, we offer a wide range of fixed plantation shutters, including aluminum fixed blade shutters, to meet your unique needs and preferences.
Fixed plantation shutters are ideal to be installed in rooms with voids. As their name suggests, these shutters are fixed in place. Therefore, they serve as a great way to create a comfortable environment in your room by blocking exterior noise and offering the required thermal insulation. From storerooms to bathrooms, these shutters can be installed in any room of your home.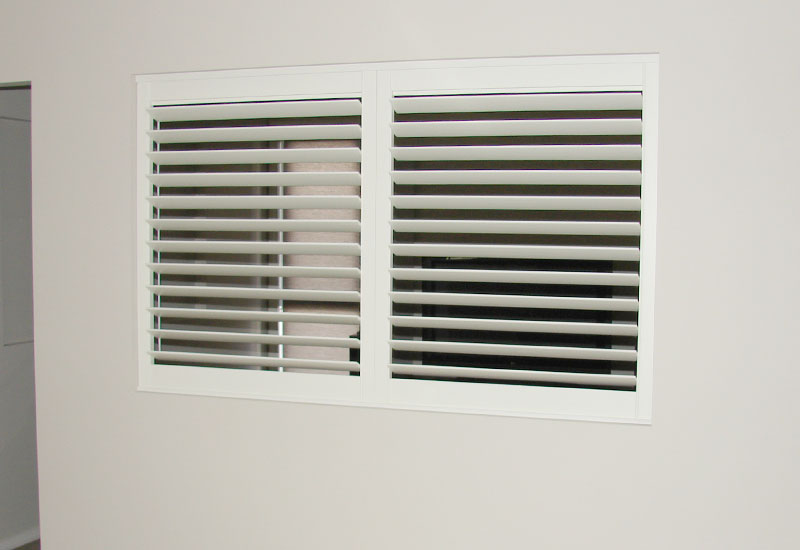 Why Opt for Fixed Plantation Shutters?
Fixed shutters are considered the best option to enclose voids within your home for noise and light control. Moreover, they feature adjustable blades that give you complete privacy control. They can also be used as feature panels to enhance the style and décor of a room.
At Bayview Shutters, we understand that every home is unique. That's why we offer a wide range of customisation options for our fixed plantation shutters. You can choose from various finishes, colors, and blade sizes to create shutters that perfectly complement your interior decor and architectural style. Our expert team will work closely with you to ensure that your fixed shutters are tailored to your specific requirements.
Our fixed plantation shutters are designed with ease of maintenance in mind. Unlike curtains or blinds that require regular cleaning, these shutters only need occasional dusting or a gentle wipe with a damp cloth to keep them looking pristine. This low-maintenance feature is a significant advantage for busy homeowners.
Fixed Shutters By Bayview Shutters
Expert Providers of Versatile Shutters
At Bayview Shutters, we specialise in offering a diverse range of fixed shutter options suitable for both modern and traditional homes.
Tailored Solutions for Every Room
We understand that each room has unique requirements, which is why we provide a wide variety of shutter products. This allows you to select the perfect fit for your specific needs.
Trained and Experienced Technicians
Our team of technicians is highly trained and follows precise installation guidelines to ensure that your fixed plantation shutters are installed correctly and function seamlessly.
Fixed Aluminium Shutters
Our collection includes an extensive range of fixed aluminium shutters designed for various applications. Whether it's for bathroom windows, storerooms, attics, or voids, we have the ideal shutter solution.
Perfect Fit for Any Window Size
Regardless of the size of your windows, we can provide fixed shutters that offer a perfect fit, ensuring a seamless and aesthetic installation.
Other than this, we also offer bi-fold shutterssliding shuttersbay window and more. To know more about our product features & options browse the website or contact us directly.
Fixed Shutters Versatile Use
Fixed plantation shutters don't just serve as a means to provide natural lighting, but also add a decorative element to the look of your home. They can be mounted on the windows just like movable shutters, but their purpose is mainly to improve the roomroom's appearance. There are a variety of styles of shutters available with us, so you can easily choose the one that best complements the architectural design of your home. Fixed aluminium shutters can spruce up the look of simple windows.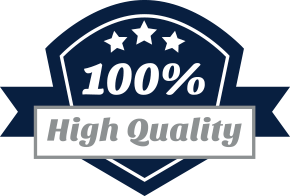 Uncompromised Quality – Fixed Plantation Shutters
Though fixed shutters have minimum functions, they still have got to be sturdy and durable. Finding the right shutter for your home requires you to put in plenty of effort in research and finalising the product. This is why it becomes extremely important for us to provide you with the best quality shutters to decorate your home. When you purchase with us, you don't have to worry about its quality as Bayview Shutters choose the best of products and the best of techniques to manufacture all our products. No matter what style, design, or finish shutter you choose, you can always expect superior quality products only from us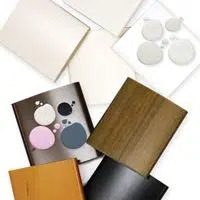 Finish and Colour to Match Your Requirement
We have many certified distributors who can help you choose the right product for your home. You can get in touch with them and enquire more about the features of our shutters. They can visit you to discuss these features, explain their benefits and provide you with an initial design and quote for your consideration.
Exterior & Interior Fixed Shutters Australia
Fixed shutters, also known as plantation shutters, are a popular choice for both exterior and interior use in Australia.
Exterior fixed shutters, also known as outdoor fixed shutters, provide privacy and protection from the sun and weather while also adding a stylish touch to your home's exterior.
Interior fixed shutters, also known as fixed shutter blinds, are a great way to control light and privacy in your home while also adding a touch of elegance. They can be used in any room of the house, including living rooms, bedrooms, and bathrooms. Fixed shutters are available in a variety of materials, including wood, vinyl, and aluminum, and can be customized to fit any window size. They are also easy to clean and maintain, making them a practical and stylish choice for any home.
Fixed Aluminum Shutters by Bayview
Bayview's fixed aluminum shutters blend durability with style. Fixed aluminium shutters are a type of window shutter that is permanently fixed in place and cannot be opened. They are typically used to protect windows and doors from break-ins. They are usually made from aluminium, making them solid and durable, and they can provide security and privacy for your home.
Fixed aluminium shutters are an excellent choice for homeowners who want the security and privacy that shutters can provide but also enjoy the convenience and low maintenance of fixed windows. They are also a good choice for homes in areas that experience high winds or storms, as they can help to protect your home from damage.
Benefits of Fixed Aluminium Shutters
Fixed aluminium shutters offer many benefits for both homes and businesses. Some of the key benefits include:
Increased security – fixed aluminium shutters provide a much higher level of security than traditional windows or doors. As a result, they are much harder for criminals to break into and can help to deter burglars.
Reducing energy costs – by shutting out the light and heat from the sun, fixed aluminium shutters can help to reduce cooling and heating costs in the summer and winter months.
Privacy – These shutters provide privacy for your home or office, blocking views from outside while still allowing you to see out.
Noise reduction – They can help to reduce noise levels from outside, making your home or office quieter
Insulation – They also act as an insulation barrier, helping to keep your home or office cool in the summer and warm in the winter.
Aesthetics – Fixed aluminium shutters add a decorative touch to your home or office space. They are also a great way to improve the appearance of your property.
They come in several colours and styles so that you can choose the perfect ones for your home or business. And because they're made from aluminium, they won't rust or corrode over time.
If you're consideringa great way to improve the appearance and security of your home or business, fixed aluminium shutters are a greatoption. Contact us to learn more.
Are aluminium shutters fixed permanently in position?
It depends on the type of shutter. Traditional aluminium shutters open and close manually, so they can be moved to different positions as needed. However, more recent motorised aluminium shutters are typically fixed in place, designed to open and close automatically.
There are a few different ways that aluminium shutters can be fixed in position. One option is to have the shutter brackets screwed into the wall of your property. It is the most common way to fix aluminium shutters, providing a solid and secure hold.
However, if you don't want any screws showing on the exterior of your property, then you can also choose to have the aluminium shutters fitted with hidden brackets. These brackets attach to the side of your window frame instead of the wall. They are completely hidden from view when the shutter is closed.
Can outdoor shutters withstand high winds?
Yes, outdoor shutters can withstand high winds. They are typically made with a reinforced frame and high-quality fabric that can resist wind and weather damage.
In addition, most outdoor shutters have a built-in mechanism that allows them to be quickly closed in the event of a storm or severe weather. It ensures that your home is protected from wind and rain and can help reduce the risk of damage to your property.
Are aluminium shutters expensive?
There is no single answer to this question since the cost of aluminium shutters will depend on several factors – such as the size and type of shutter, the quality of the aluminium and the level of customisation required. However, aluminium shutters are generally more affordable than other types of window coverings, such as wood or metal shutters.
How do I care for my aluminium shutters?
It would help if you cleaned aluminium shutters every 6-12 months, depending on the level of soiling and the environment in which you use them.
To clean them, use a soft cloth and dip it in warm water and a mild detergent. Next, gently wipe the shutters clean, rinse with clear water and dry with a soft cloth. Be sure to remove all traces of detergent before drying, as it can corrode the aluminium. Also, never use abrasive cleaners or scouring pads, as they can scratch the surface of the metal.
how to fix plantation shutters
To fix plantation shutters, It is always recommended to read the manufacturer's instructions and guidelines or hire a professional to install your plantation shutters.
What are fixed shutters?
Fixed shutters, also known as fixed panel shutters, are non-adjustable window treatments used primarily for decorative purposes. Unlike operable shutters, fixed shutters cannot be opened or closed to control light or privacy. They are installed permanently in a fixed position and are often made from durable materials like wood, aluminum, or vinyl. Fixed shutters enhance the architectural aesthetics of a building and are commonly used for exterior decoration, adding a touch of elegance and style to windows.
What are Fixed Plantation Shutters used for?
Fixed Plantation Shutters serve both decorative and functional purposes. They enhance a room's aesthetics, provide privacy, offer security, and can control sunlight. These shutters are used in various settings, including homes, commercial spaces, and historic buildings.
Can fixed Plantation Shutters be used for a room divider?
Yes, fixed Plantation Shutters can be used as room dividers. They offer a stylish way to separate spaces within a room while allowing for adjustable light control and privacy. Fixed shutters used as room dividers can enhance the overall decor and functionality of a living area or workspace.
Is there any extra cost for Fixed Plantation Shutters?
The cost of Fixed Plantation Shutters varies depending on factors like size, material, and custom options. Basic models are priced based on dimensions and material. Additional costs may apply for custom features like paint colors or unique shapes. Get a quote from a reputable supplier for accurate pricing.
Do you have fixed shutters for the exterior?
Yes, we offer fixed shutters that are suitable for exterior use. These shutters are designed to withstand outdoor conditions and can be installed on the exterior of your home or building. They not only add a decorative element to your exterior but also provide functional benefits like shade and privacy.
Where can I order or find the Fixed Plantation Shutters?
You can order or find our Fixed Plantation Shutters at Bayview Shutters, and we provide Australia-wide delivery. Our shutters are available in major cities across Australia, making it convenient for customers to access our high-quality products and services. Whether you're in Sydney, Melbourne, Adelaide, Brisbane, Perth, or other cities, you can rely on Bayview Shutters for your shutter needs.
Get in touch with a Distributor
We have many certified distributors who can help you choose the right product for your home. You can get in touch with them and enquire more about the features of our shutters. They can visit you to discuss these features, explain their benefits and provide you with an initial design and quote for your consideration. if you are looking to fix plantation shutters in Melbourne, Sydney, Canberra, Brisbane, or Gold Coast, we are excited to work with you.​​