Sliding Shutters
Bayview Shutters offers top-quality plantation shutters designed for sliding doors and windows to enhance your living spaces.
Sliding Shutters and Plantation Shutters for Doors and Windows
Bayview Shutters offers top-quality plantation shutters for sliding doors and windows to enhance your living spaces.
Plantation Shutters for Sliding Doors and windows
At Bayview Shutters, we offer a range of sliding plantation shutters designed to transform your space. Whether you're looking for plantation shutters for sliding doors or windows, we have you covered.
Sliding plantation shutters are unique window treatments designed with horizontally oriented panels with adjustable louvres. They smoothly slide horizontally on a track, much like sliding glass doors. Our Sliding Shutters Doors are the perfect choice for adding style and functionality to your home.
Plantation Sliding Shutters Gallery
Transform your home with Sliding Plantation Shutters from Bayview Shutters. Contact us today for a free quote and take the first step towards enhancing your living space.
Reasons To Choose Our Sliding Plantation Shutters for Doors and Windows
Plantation sliding shutters work well for both doors and windows, offering versatility for different areas in your home. Usually crafted from wood, composite, or vinyl, these shutters can be tailored to your specific needs and style preferences. Homeowners often choose plantation sliding shutters to boost the look and practicality of their living spaces. Plantation sliding shutters offer several benefits, including: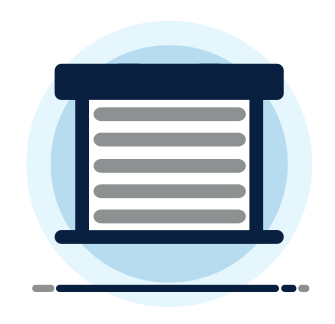 Elegant Design
Our Sliding Plantation Shutters can add style and elegance to your space, enhancing the overall ambience.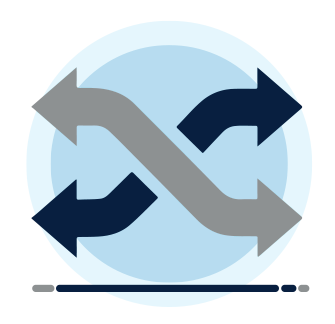 Versatile Use
Our Sliding Plantation Shutters are ideal to be used as either sliding door coverings or window coverings, depending on your requirements.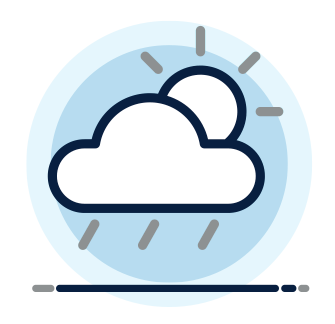 All-Weather Protection
Our Sliding Plantation Shutters offer year-round protection by controlling your space's light, heat, and insulation..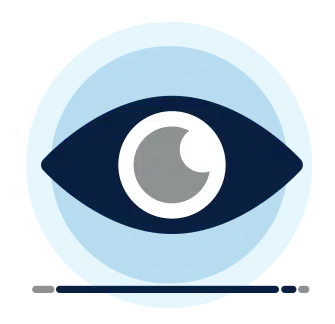 Enhanced Privacy
Our Sliding Plantation Shutters offer privacy and airflow control with adjustable louvres. Our shutters can be tailored to your requirements to fit perfectly for sliding doors and windows.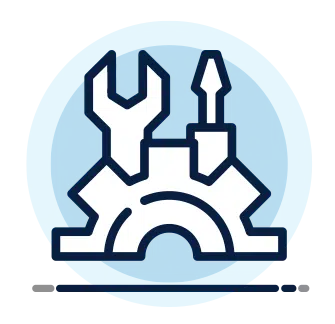 Easy Maintenance
Cleaning and maintaining our Sliding Plantation Shutters is a breeze with just a quick wipe or dusting to keep them looking new. Minimal upkeep is required to keep our shutters looking fresh and new.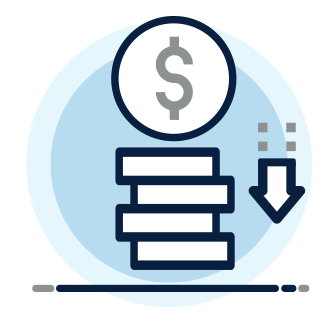 Affordable Quality
At Bayview Shutters, we're committed to offering the best while keeping affordability in mind. We provide high-quality Sliding Plantation Shutters at reasonable prices, ensuring you get great value for your investment.
Explore Our Selection of Plantation Shutters Doors and Windows
At Bayview Shutters, we offer a wide range of plantation shutters designed to enhance the aesthetics and functionality of your living spaces. Our collection includes:
Plantation Shutters for Sliding Doors:

Revamp sliding doors with our stylish Plantation Shutters, blending aesthetics and function seamlessly.

Plantation Shutters for Windows:

Elevate your windows' beauty with our tailored Plantation Shutters offering a timeless appeal.

Bi-fold Plantation Shutters for Sliding Doors:

Experience versatile design options with our Bi-fold Plantation Shutters for Sliding Doors, combining aesthetics and practicality.
Discover the perfect solution for your home with Bayview Shutters.
Types of Sliding External Shutters
Outdoor Sliding Shutters
Sliding shutters for the outdoors block your windows and home against the damaging effects of the sun, wind, and rain. They can enhance your home's security by adding an extra layer of defence against break-ins.
These shutters come in various styles and colours to complement your home's exterior. They are crafted from top-notch materials that withstand even the most severe weather. Also, they are simple to install and operate so that you can enjoy their benefits.
External Sliding Shutters
External sliding shutters provide an extra layer of protection against intruders and help protect your property from weather damage. For example, suppose you reside in a hurricane-prone area. In that case, you can install external sliding shutters to protect your windows from wind and debris damage. Similarly, if you live in a cold climate, you can use exterior sliding shutters to keep your windows warm during winter.
They are easy to install and can be customised to fit any window size or shape. External sliding shutters are an excellent option for your home if you want privacy, security, and energy efficiency.
Sliding Timber Shutters
As a reliable supplier of sliding timber shutters, we can ensure that these are a great way to keep your home cool and shaded during the summer while adding a touch of style and privacy. They're perfect for homes in warm climates, as they help to block out the sun's heat and keep the inside of your house cool and comfortable.
Sliding timber shutters are easy to operate and can be opened or closed in just a few seconds. Being made from high-quality materials, you can rest assured that they will last years. They come in different styles and colours, so you can find the perfect set to match your property requirement.
Moreover, wooden sliding shutters are made of strong wood that can be painted or stained to match the exterior of your home. These shutters can also enhance the look of your home and protect you from severe weather conditions.
Window Sliding Shutters
Sliding shutters for windows can provide privacy and security while allowing natural light and ventilation into a room. They are an ideal option for homes and businesses in areas that experience high winds or hurricanes.
Shutters that slide open and closed can be made from various materials, including wood, vinyl, or aluminium. Some shutters have a built-in sunscreen that helps to keep the room cooler during the summer months. Others have a rain sensor that automatically closes the shutter if it begins to rain. In addition, they help to increase your property value.
Aluminium Sliding Shutters
Aluminium sliding shutters are an excellent option for home security and weather protection. They are strong, durable, and can be custom fit to your windows for a perfect fit. Plus, they are easy to operate; slide them open or closed quickly.
Our aluminium shutters for outdoor use are designed to withstand various weather conditions while providing an elegant touch to your property. Whether you opt for the sliding external shutters or the space-efficient outdoor bifold shutters, we guarantee excellent craftsmanship and functionality.
We provide outdoor aluminium louvres and aluminium outdoor blinds for any outdoor setting. While considering external shutters' prices, we ensure competitive rates without compromising quality.
Applications Of Outdoor Plantation Sliding Shutters
Outdoor plantation sliding shutters offer a versatile and stylish solution for various applications. Whether you want to enhance the aesthetics of your outdoor space, improve privacy and security, or control sunlight and airflow, these shutters are an excellent choice. Here are some key applications of outdoor plantation sliding shutters offered by Bayview Shutters:
Outdoor Living Spaces
Create an inviting and comfortable outdoor living area with sliding shutters.
Control sunlight and ventilation to enjoy the perfect amount of breeze and natural light.
Enhance privacy while still maintaining an open and airy feel.
Patios and Decks
Install sliding shutters on your patio or deck to transform it into an elegant and functional space.
Protect your outdoor furniture and belongings from harsh weather elements.
Regulate temperature and airflow to ensure a comfortable environment.
Balconies and Verandas
Add a touch of sophistication to your balcony or veranda with outdoor plantation sliding shutters.
Enjoy privacy without compromising on the view.
Shield your space from wind, rain, and excessive sunlight, allowing you to use it throughout the year.
Pool Areas
Create a private oasis around your pool with sliding shutters.
Control sunlight and privacy while still maintaining a refreshing and open atmosphere.
Protect your pool and poolside furniture from the elements.
Outdoor Dining Areas
Install sliding shutters to create a cozy and intimate dining experience in your outdoor eating area.
Control sunlight and airflow to ensure a pleasant dining environment.
Enhance privacy for a more enjoyable dining experience.
Commercial Spaces
Outdoor plantation sliding shutters are also suitable for commercial applications.
Restaurants, cafes, and bars can benefit from these shutters to create versatile and attractive outdoor seating areas.
Retail stores and offices can enhance their curb appeal and control light and privacy with sliding shutters.
Windows and Doors
Sliding shutters are a popular choice for windows and doors, providing an elegant and practical solution.
Regulate light and airflow while maintaining privacy.
Enhance security by adding an extra layer of protection to your windows and doors.
Where Can You Install Our Sliding Door Plantation Shutters?
Our sliding door plantation shutters are ideal to be used in the closet area or areas where installing hinged doors isn't possible. Our shutters can also serve as a room divider that adds elegance and style to your home interiors. You can use our shutters to cover sliding windows of your home too.
Why Our Sliding Door Shutters Should Be Your No. 1 Choice?
Bayview Shutters believes that providing customers with the best is the only way to success. This is why we choose the toughest of timber to manufacture our shutters. Our sliding shutter doors are known for their strength and stability, so you shouldn't have any second doubts regarding your purchase.
We have a variety of plantation shutters available in different sizes and frame styles to match the needs of both traditional and modern interiors. Moreover, we offer the convenience of colouring the shutters per your preference.
With our premium selection of aluminium external and outdoor plantation shutters, you can transform your outdoor areas into inviting, comfortable, and stylish spaces. You can choose from the colours and finishes available or provide us with a colour sample, and we can match the colour of your chosen shutter.
Get The Best Aluminium Shutters for Your Outdoor Space
At Bayview Shutters, we understand that every space is unique, which is why we offer a variety of options to suit your specific needs. From bi-fold shutters to bay window shutters and premium basswood shutters, we have the perfect solution for you.
Our sliding door plantation shutters are not only aesthetically pleasing but also practical. They are ideal for areas where hinged doors are not possible and can also serve as room dividers. Additionally, our shutters are designed to withstand all-weather elements, providing protection and privacy, while also being easy to clean and maintain.
We pride ourselves on offering affordable products that provide excellent value for money. Our outdoor sliding shutters are not only stylish but also enhance the security of your home, protecting your windows and belongings from the sun, wind, and rain.
Experience the perfect combination of elegance and functionality with our sliding shutters for external use.
Our shutters are appealing, practical, and perfect for your home. Besides outdoor sliding shutters, we also offer bi-fold shutters, bay windows, premium basswood and more. To know about all our products, browse websites.
Sliding Shutters – Frequently Asked Questions
Why are sliding shutters called bypass shutters?
Sliding shutters are called bypass shutters because they "bypass" the window sash. In other words, they don't require the use of the window sash to open and close. It is a great feature for windows high up on a wall or in a tight space there's with little room to open the window sash. Sliding shutters open by sliding horizontally along a track. The most common type of sliding shutter is the bypass shutter, which consists of two or more panels that slide past each other on a single track.
Why buy Bayview sliding shutters?
Bayview Shutters manufactures and sells top-quality sliding shutter products. We have various colours, styles, and options to choose from, so you can find the perfect shutter to fit your needs. Our products offer a unique combination of features, benefits, and value unmatched in the market.
They are made of durable,high-quality materials that are built to last. They are also easy to operate and provideexcellent insulation and noise reduction, making them the perfect choice for any home or office. Plus, our team is available 24/7 to help you with any questions or concerns and can help you choose the ideal shutter for your home or business.
Why choose sliding plantation shutters for your indoor and outdoor space?
Sliding plantation shutters are an excellent choice for both indoor and outdoor spaces due to their versatility and numerous benefits. They offer exceptional control over light and privacy, enhance aesthetics, provide insulation, and are easy to maintain. Whether you want to create a cozy indoor environment or spruce up your outdoor area, sliding plantation shutters are a stylish and functional solution.
Why Buy Bayview's Sliding Plantation Shutters?
Certainly, here are the top reasons to choose Bayview's Sliding Plantation Shutters:
Quality: Our shutters meet the highest standards.
Light Control: Adjust louvres for perfect ambiance.
Aesthetics: Add style and elegance to your space.
Durability: Built to withstand daily use.
Low Maintenance: Easy to clean and maintain.
Affordable: Quality without the high price.
Expert Assistance: Get personalised design and quotes.
When you choose Bayview's Sliding Plantation Shutters, you're choosing quality, style, and affordability all in one package.
How do I care for sliding plantation shutters?
To care for sliding plantation shutters, regularly dust them with a soft cloth or duster. For deeper cleaning, use a damp cloth with mild soapy water, avoiding excessive moisture. Lubricate moving parts with silicone-based lubricant, and inspect for damage periodically.
How big can I make the sliding plantation shutters?
The size of sliding plantation shutters can vary depending on your specific requirements and the manufacturer's capabilities. It's best to consult with our sliding plantation shutters professional or the manufacturer to determine the maximum size that can be accommodated for your particular project.
Can plantation shutters slide?
Yes, plantation shutters can be designed to slide. Sliding plantation shutters are a popular option for covering sliding doors and windows. They are typically mounted on a track system that allows them to slide horizontally, providing control over light, privacy, and airflow. This sliding feature makes them a versatile and space-saving choice for various home designs.
Get In Touch with the Leading Sliding Shutter Provider
Discover the ideal solution for sliding doors with shutters that offer durability and timeless aesthetics. Our sliding shutters for windows are designed to provide privacy, light control, and a touch of sophistication to your living spaces. Experience the perfect blend of style and functionality with sliding shutters from Bayview Shutters for your sliding glass doors.
At Bayview Shutters, we take pride in our top-notch plantation slider shutters for doors and windows. Our certified distributors are ready to assist you in finding the perfect fit for your home. Contact them for inquiries and personalised design and quotes.
Whether in Melbourne, Sydney, Canberra, Brisbane, or or Gold Coast, we are thrilled to collaborate with you on your search for sliding shutters, doors, and windows.