Thermo25
Poly & Premium Polymer
Plantation Shutters
Poly Plantation Shutters
Thermo25 poly plantation shutters are slim, elegant, and outstanding and have the power to lend an opulent look to any room in your home. They feature an aluminium core that passes through a polyresin blade, giving strength to the overall design.
Bayview Shutters is a renowned provider of high-quality Thermo25 polyresin plantation shutters that are designed to be stylish and strong. Our shutters are a practical addition to your home, and an ideal way to enhance the look of your home without spending too much. Also, our products have the quality to blend with most interiors and are the ideal choice for all styles of homes. They are resistant to chipping, cracking or splitting, and easy to care for.
We have a wide range of poly plantation shutters designed to match the needs of various window shapes and sizes. From small to large to angled, all windows can find suitable shutters with Bayview Shutters. Discover the best deals on Poly Plantation Shutters at bayviewshutters. Upgrade your home with high-quality polywood plantation shutters. Other than this, we also offer bi-fold shutters, sliding shutters, bay ows and more, contact us for a consultation. 
Where Can You Install
Thermo25 Plantation Shutters?
Thermo25 Polymer plantation shutters feature a full polyresin structure that makes them moisture resistant. Thanks to this material quality, you can install them in your bathroom, kitchen, laundry, or any area with a high humidity level.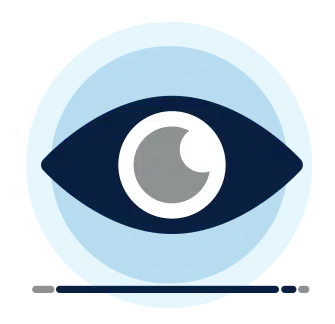 Complete Privacy
Thermo25 Polymer shutters allow you to control the amount of privacy you want to give your room. They also let you control the amount of light getting into your room. In addition, installation of Thermo25 polyresin shutters helps keep noise and temperature at minimum, thanks to their excellent insulation.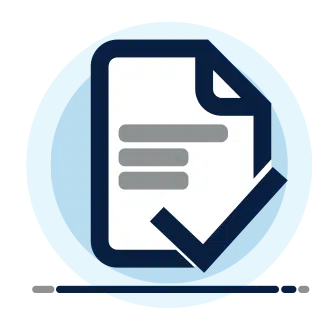 A Wise Choice
Our Thermo25 polyresin shutters are hypoallergenic and environmentally friendly, so you know they are extremely safe for your home and the environment. Moreover, our products are aluminium reinforced, which means they are highly durable and designed to be a part of your home for years to come.
What to Expect from our Thermo25 Shutters?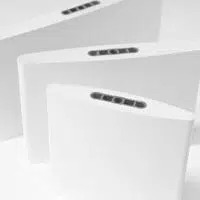 Our Thermo25 shutters are available with wide elliptical blades measuring 63mm, 89mm and 114mm. In addition, they feature Aluminium Inserts for extra strength & durability.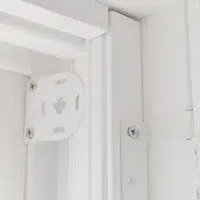 To ensure durability and large panel spans of up to 900mm, aluminium reinforced stiles with mortise and tendon are joined on top and bottom rails.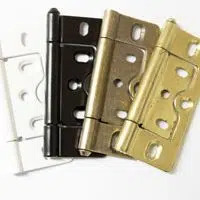 Our high-quality hinges are fully adjustable and designed with a removable pin to allow trouble-free installation. Our hinges come in a range of standard colours or can be colour matched to your chosen custom colour.
Our product features Clearview Tiltrod for easy operation and improved view.
Features & Colours To Match Your Property Decor
Plantation shutters, also known as interior shutters, are made from various materials such as wood, vinyl, or aluminium. As a result, interior plantation shutters come in a variety of shapes and sizes. Still, all have louvres that can be opened to allow light into the room or closed to provide privacy or insulation.
Features and Colours of Poly Plantation Shutters
Poly plantation shutters are a popular window treatment because they offer a combination of features and colours that aren't available with other window coverings.
One of the most significant benefits of poly plantation shutters is the range of available colours and finishes. Poly shutter blades can be made in any colour and can be finished in various ways, including wood grain, smooth paint, or even metallic finishes. It means you can find the perfect colour and finish to match your existing décor or create a new look.
Another benefit of these types of shutters is their versatility. You can use them on windows of all sizes and shapes.
They have several features that make them an excellent choice for window coverings, including:
They are made from a durable poly material that is weather resistant and will not warp or fade.
They provide excellent insulation and can help to reduce heating and cooling costs.
The slats can be adjusted to provide light and privacy control as needed.
They are easy to install and operate.
Buy poly plantation shutters Online
Polywood plantation shutters are made from synthetic wood that is very durable and weather resistant. They come in various colours, including white, black, and brown. They are also available in different styles, including traditional louvred shutters, angled slats, or solid panels. The best way to find the perfect style for your home is to take measurements and view various samples. In addition, they are also moisture-resistant and can withstand high humidity levels without rotting or warping. That's why they are often used in coastal areas to protect homes from the elements. Shop online poly plantation shutters and experience the elegance and durability of these timeless window treatments.
Frequently Asked Questions
What are poly plantation shutters?
Polymer plantation shutters are a cutting-edge type of window shutter crafted using Bayview's revolutionary polymer composition known as Thermopoly. Constructed with the perfect polymer composite mix to ensure ultimate strength, these shutters outperform traditional options. They are easier to maintain than wooden shutters and come in various colours and styles to match any decor. Polymer plantation shutters are also more weather-resistant than wood, making them a good choice for homes located in areas that experience extreme weather conditions. They are easier to maintain than wooden shutters and come in various colours and styles to match any decor. Poly plantation shutters are also more weather-resistant than wood, making them a good choice for homes located in areas that experience extreme weather conditions.
What are the benefits of Polywoodshutters?
Polywood shutters are ideal for improving the look of your home while also providing some insulation and noise reduction. They're made of durable, weather-resistant plastic, perfect for use in hot, humid climates. In addition, they can last long, adding value to your home when you decide to sell.
Some of the critical benefits of Polywood shutters include the following:
They are made from a durable, weatherproof material that will not fade or warp in extreme temperatures or humidity.
They are easy to clean and require no special care.
They provide insulation and help to reduce energy costs.
They can be custom designed to fit any window size or shape.
They come in various colours and finishes to match any decor.
Do you offer a warranty?
Yes, we offer a warranty on all our products. In addition, we focus on providing a 100% satisfaction guarantee on all our products. We want each of our customers to be satisfied with their purchase and do everything we can to ensure you are happy. If, for any reason, you're not happy with your purchase, please let us know, and we'll be more than glad to help.
Thank you for considering our products!
What are the benefits of Faux wood, composite, poly, and CW Systems Premium Polymer plantation shutters?
Poly and PVC plantation shutters offer some benefits over composite shutters. For example, poly and PVC plantation shutters are more affordable than composite shutters and come in various colours and styles. However, they both have an identical downside: they can fade in the sun over time.
Faux wood plantation shutters look just like natural wood, but they're made from synthetic materials that are very durable and moisture-resistant. As a result, they do not warp and are easy to clean.
Get in touch with a Thermo25 poly plantation shutters Distributor
We have many certified distributors who can help you choose the right product for your home. You can get in touch with them and enquire more about the features of our poly plantation
shutters. They can visit you to talk about these features and explain their benefits and provide you with an initial design and quote for your consideration. We offer poly plantation shutters in Adelaide, Melbourne, Sydney, Canberra, Brisbane, Gold Coast and more locations.