Plantation Window Shutters
Not all windows are square or rectangular; finding suitable window treatments for all designs can be challenging. Fortunately, plantation shutters are a highly versatile and elegant option for covering various window shapes.
Whether you have standard rectangular windows, sliding glass doors, French doors, or circular or octagonal windows, Bayview Shutters can expertly craft custom interior plantation window shutters to perfectly fit your unique needs.
Plantation Window Shutters for Every Window Design
At Bayview Shutters, we pride ourselves on our ability to cover any window shape imaginable. Our plantation shutters can be tailored to fit arches, octagons, circles, angles, and even radius top windows.
Each shutter is meticulously custom designed to ensure a seamless fit and complete functionality, adding beauty and practicality to your living spaces. Let's explore some of the famous plantation shutter sizes and shapes available: –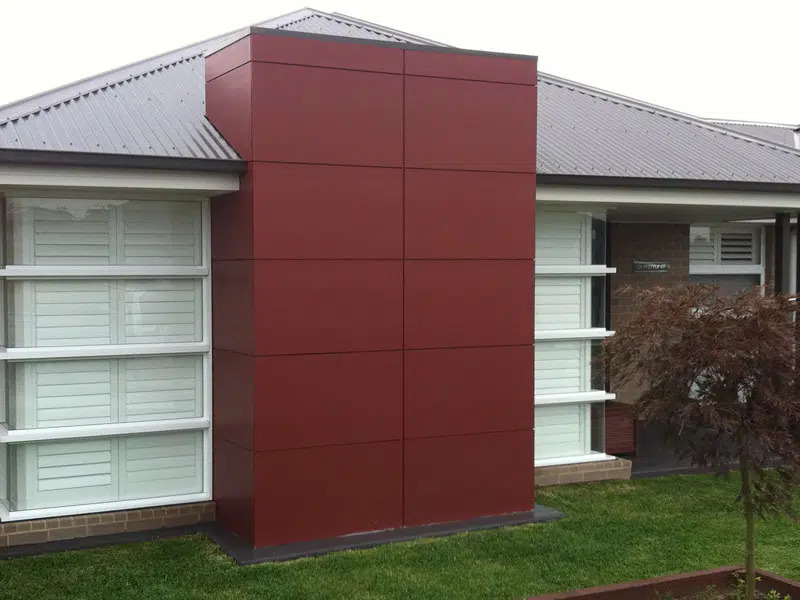 Octagon: Embrace Uniqueness and Elegance
Octagonal windows are a unique and eye-catching feature in homes. Their distinctive shape adds character and charm to any room. There are better options than choosing standard blinds or curtains for window treatments for octagon windows. Instead, opt for custom-fit plantation shutters that enhance the window's unique shape while providing functionality and beauty.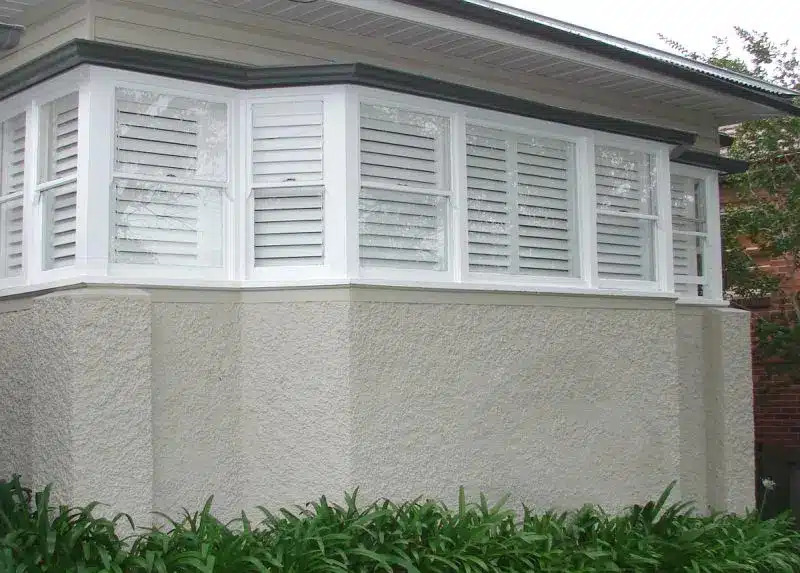 Raked & Angled Window Treatments: Contemporary Style with a Perfect Fit
Angled windows, often found in contemporary home designs, are becoming increasingly popular. However, finding suitable window coverings can be challenging due to their unique geometry. Like octagonal windows, angled windows require custom solutions to ensure a perfect fit. Moreover, some angled windows are in hard-to-reach spots, like where the ceiling and wall meet at a corner. In such cases, a low-maintenance window treatment that doesn't require frequent opening and closing is an excellent choice.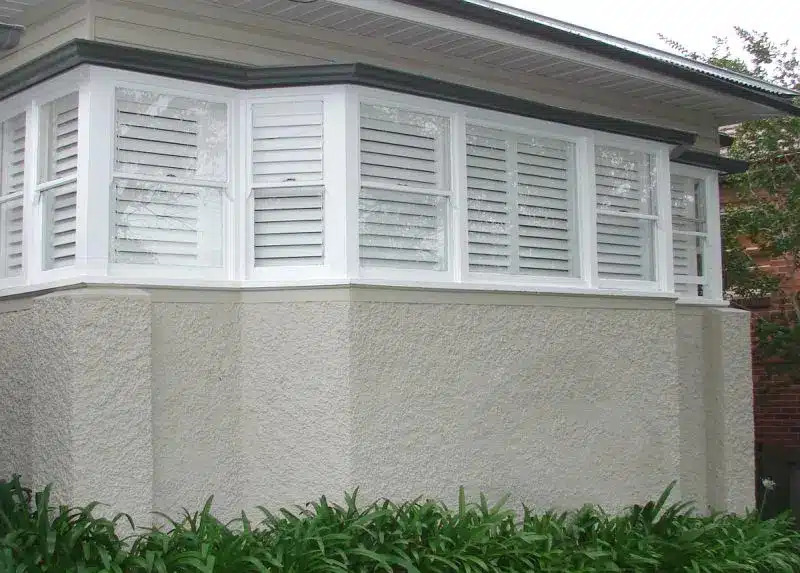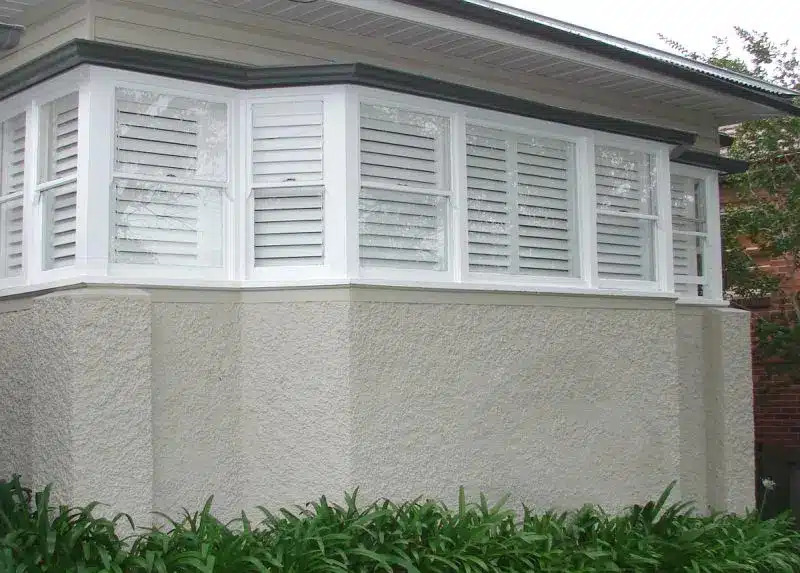 Casement: Elegant and Functional Solutions
Casement windows stand out due to their unique side-hinged design. They open and shut by swinging on the hinge, often controlled by a lever or crank. To preserve the elegance and functionality of casement windows, it's essential to choose a simple window covering that offers privacy and stylish looks.
Covering Custom Shapes and Arches: Tailored to Perfection
Custom windows, such as arches or circles, require special attention to ensure a seamless fit. At Bayview Shutters, we have developed a proven process to manufacture shutters that precisely match your window's specifications. Our expert team ensures that your custom shutters are made with precision and care, adding a touch of elegance to your home.
Overall, when it comes to covering custom-shaped windows, plantation shutters are an ideal choice that seamlessly blends functionality and aesthetics. Bayview Shutters' commitment to craftsmanship and attention to detail ensure that your shutters fit perfectly, transforming your home's appearance while providing lasting value.
Why Choose us for Your Window Shutter Needs?
Durability and Longevity
Investing in plantation shutters is worth it for your home's long-term beauty and functionality. We use premium materials that stand the test of time, ensuring your shutters remain as stunning as the day they were installed. Our shutters are engineered to withstand everyday wear and tear, making them an ideal choice for busy households.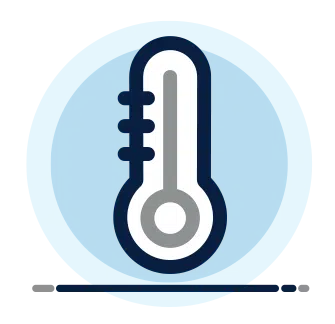 Light and Privacy Control
One of the key benefits of plantation shutters is the unparalleled control they offer over light and privacy. We take this aspect to the next level with our precision-engineered louvres that allow you to adjust the amount of light entering your space effortlessly. Whether you want natural light or a cosy, dimmed ambience, we give you the power to curate the perfect atmosphere.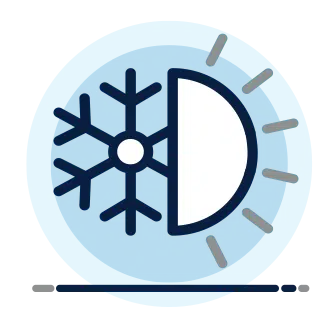 Energy Efficiency
We contribute to enhanced energy efficiency in an era where energy conservation is paramount. These shutters act as effective insulators, helping to regulate indoor temperatures and reduce energy consumption. By choosing us, you make a sustainable choice that positively impacts your comfort and the environment.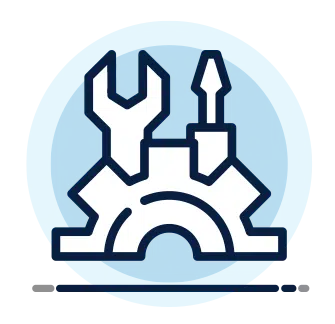 Enhanced Property Value
The allure of plantation shutters isn't just limited to their immediate aesthetic impact. These window treatments can enhance your property's overall value. Our reputation for quality and elegance can be a strong selling point if you ever decide to put your home on the market.
Contact Us to Elevate Your Home's Interior Look Today
Don't settle for ordinary window treatments; opt for the extraordinary with custom plantation window shutters from Bayview Shutters. Consult with our experts to explore the endless possibilities and find the ideal window coverings for your unique space. Take the chance to elevate your home's interior space with custom shutters tailored to perfection. Act now and experience the unmatched functionality of plantation shutters.