Affordable Plantation Shutters in Brisbane – Competitive Prices at Bayview Shutters
When living in Brisbane, it's crucial to consider the unique climate and weather conditions that come with this vibrant city. The scorching Queensland heat, coupled with summer storms, makes it essential to invest in reliable window coverings. That's where plantation shutters in Brisbane come into play.
At Bayview Shutters, we understand the importance of protecting your home from the intense heat and unpredictable weather while still enhancing its beauty. That's why we offer the best plantation shutters in Brisbane, designed to withstand the elements and provide numerous practical benefits.
Investing in plantation shutters in Brisbane is not just about adding style to your living spaces; it's a smart decision to combat the challenging climate conditions. With Bayview Shutters, you can trust that you're getting the best quality shutters that are built to last and offer long-term value.
Experience the difference that our exquisite range of plantation shutters can make in your Brisbane home. Contact Bayview Shutters today to explore our selection and find the perfect window coverings that blend style, functionality, and protection against the Queensland heat and summer storms.
What are Plantation Shutters and how do they Benefit Brisbane Homes?
Plantation shutters are a type of window covering that consists of adjustable slats or louvers mounted within a sturdy frame. They are typically made from materials like wood, faux wood, or PVC.
These shutters are designed to be installed inside window frames and can be adjusted to control the amount of light and airflow entering a room. Plantation shutters are a popular choice for homeowners due to their aesthetic appeal, versatility, and various benefits they offer to homes in Brisbane.
Our Wide Range of Blinds and Shutters in Brisbane
Plantation Shutters: Timeless Elegance for Your Home
Plantation shutters have long been revered for their timeless elegance and versatility. They are a permanent solution in comparison to curtains. However, installing the right-quality shutters is essential. At Bayview Shutters, you can only find premium quality products that are affordable, durable, and match different styles. You can choose from our collection, including bifold shutters, sliding shutters, bay window shutters, etc., depending on the requirement of your home.
Roller Shutters: Security and Style Combined
Roller shutters are a popular choice for those seeking enhanced security and style. They provide an additional layer of protection to your home, acting as a deterrent to potential intruders. When fully closed, they create a strong barrier, making it difficult for anyone to gain unauthorised access to your property.
Exterior Shutters: Enhancing Curb Appeal
Exterior shutters are more than just decorative elements; they enhance your home's curb appeal. They come in various designs, from traditional to contemporary, allowing you to choose a style that complements your home's architectural theme. Installing exterior shutters can increase the resale value of your home, making them a worthwhile investment.
Interior Shutters: The Art of Interior Design
Interior shutters are not just functional; they are an integral part of interior design. The adjustable louvres of interior shutters provide excellent control over the amount of natural light entering a room, creating a warm and inviting ambience. They also function as an effective noise barrier, reducing external noise and creating a calm and peaceful environment inside your home.
What Makes Shutters a Preferred Choice for Homeowners in Brisbane?
Light Control: The adjustable louvres of plantation shutters provide excellent light control, allowing you to regulate the amount of natural light that enters your room. This helps create a comfortable ambience and protects your furniture and flooring from harmful UV rays.
Privacy and Security: With plantation shutters, you can enjoy your desired privacy. Adjust the louvres to block the view from outside, ensuring that prying eyes stay out. Additionally, when fully closed, these shutters act as a deterrent for potential intruders, enhancing the security of your home.
Energy Efficiency: Plantation shutters are highly energy efficient. Providing an additional layer of insulation to your windows, they help maintain a comfortable indoor temperature, reducing the need for excessive heating or cooling. This, in turn, leads to energy savings and lower utility bills.
Durability and Longevity: Bayview Shutters offers plantation shutters made from high-quality materials, ensuring their durability and longevity. Investing in these premium shutters means you won't have to worry about frequent replacements, making them a cost-effective choice.
Enhanced Aesthetics: Plantation shutters add a touch of elegance and sophistication to any room. Their sleek design and clean lines complement various interior styles, from traditional to contemporary, making them a versatile and stylish addition to your home.
We Help You Customise Your Blinds and Shutters in Brisbane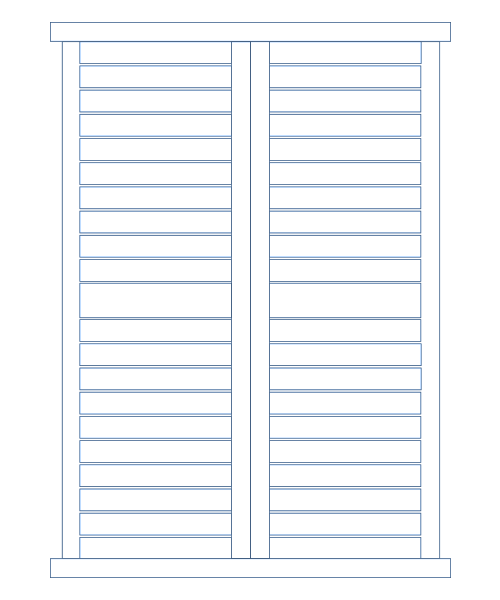 Fixed Shutters
---
We manufacture fixed shutters that are ideal to be installed on smaller house windows. These shutters are usually fixed and are designed to add an aesthetic appeal to the home. We create customised fixed windows to match the requirements of various homes.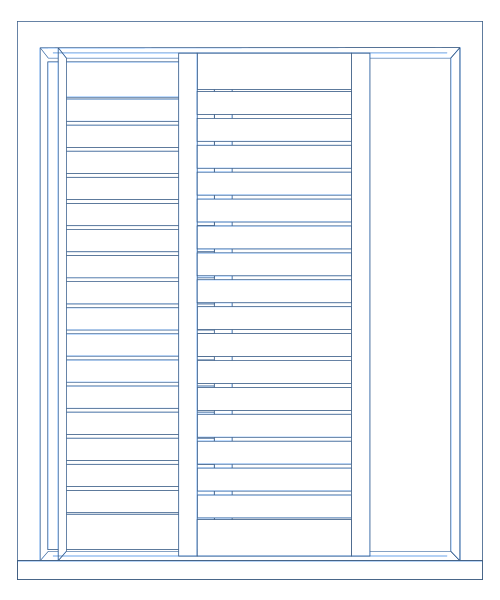 Sliding Shutters
---
Many homes in Brisbane feature sliding doors and windows. Though sliding doors and windows are convenient and elegant, finding a proper covering solution could be problematic. This is why Bayview Shutters carefully designs sliding shutters for small and large windows and doors, making it easy for you to give privacy to your home. Our sliding door and window shutters are designed to meet demanding needs.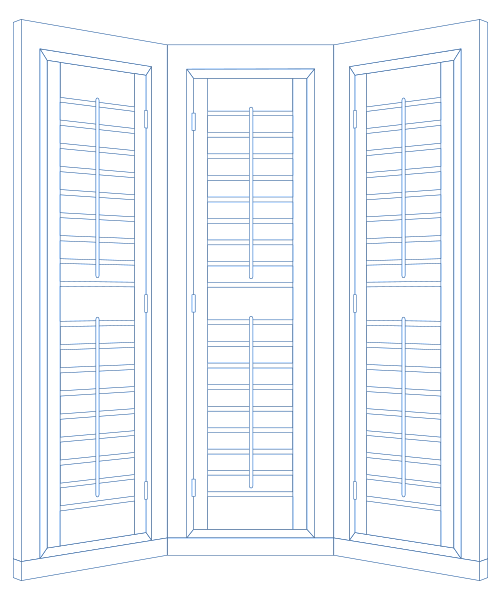 Bay Window Shutters
---
Bay windows are standard in Australian homes, so there's a need to design shutters that match the needs of these windows. At Bayview Shutters, we create shutters that cover your bay windows well, thus providing complete privacy. Also, our products don't just look elegant and classy but are convenient to manage and maintain. Our bay window shutters are sure to add value to your home.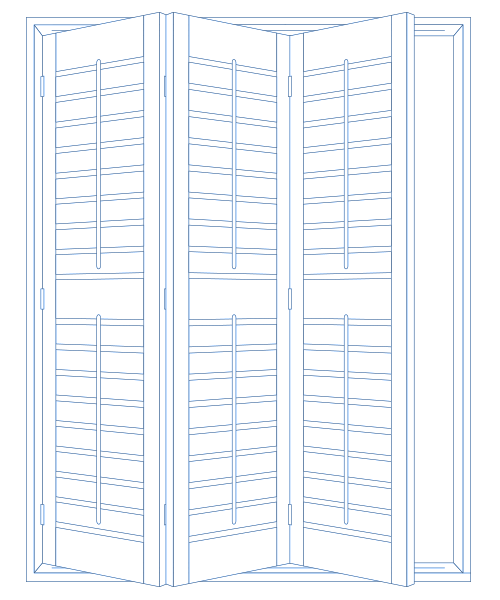 Bifold Shutters
---
Bifold shutters are ideal for homes with larger windows or doors since they are designed to slide, and fold open easily. Many homes require bifold plantation shutters to cover large openings or closets or isolate a specific area. Bayview Shutters manufactures high-quality bifold shutters that match the requirements of both traditional and modern homes.
Why Choose Bayview Shutters for Your Window Shutters Near Me?
Bayview Shutters is a renowned name in the shutter industry, known for its commitment to quality and customer satisfaction. If you are in Brisbane and seeking top-notch plantation shutters, Bayview Shutters has got you covered.
Wide Range of Options
At Bayview Shutters, you can choose from an extensive range of plantation shutters, each designed to meet different requirements and preferences. Whether you prefer a classic look or a more modern style, their collection has something for every taste.
Customisation and Personalisation
Bayview Shutters understands that every home is unique, and one size doesn't fit all. Therefore, they offer various customization options to ensure your plantation shutters perfectly complement your home's architecture and interior design.
Premium Quality Products
When you invest in plantation shutters from Bayview Shutters, you can rest assured that you're getting the best quality products. These shutters are crafted from durable materials, ensuring their longevity and performance even in everyday wear and tear.
Excellent Customer Service
As a customer-centric company, Bayview Shutters prioritises your satisfaction more than anything else. Their friendly and knowledgeable team is always ready to assist you with any queries, helping you make informed decisions about your plantation shutters.
Affordable Prices
We have many certified distributors who can help you choose the right type of shutter for your home. You can get in touch with them and enquire more about the features of our products. They can visit you to present the features and benefits of each of our shutters and provide you with an initial design and quote for your consideration.
Connect With Certified Distributors to Transform Your Living Spaces
Elevate your living spaces with the timeless elegance of shutters in Brisbane. Discover the stunning range of plantation shutters, roller shutters, and more with Bayview Shutters. Connect with our certified distributors to transform your living spaces with timeless elegance. Besides Brisbane, we also offer shutters in  Melbourne, Sydney, Canberra, and Gold Coast areas.