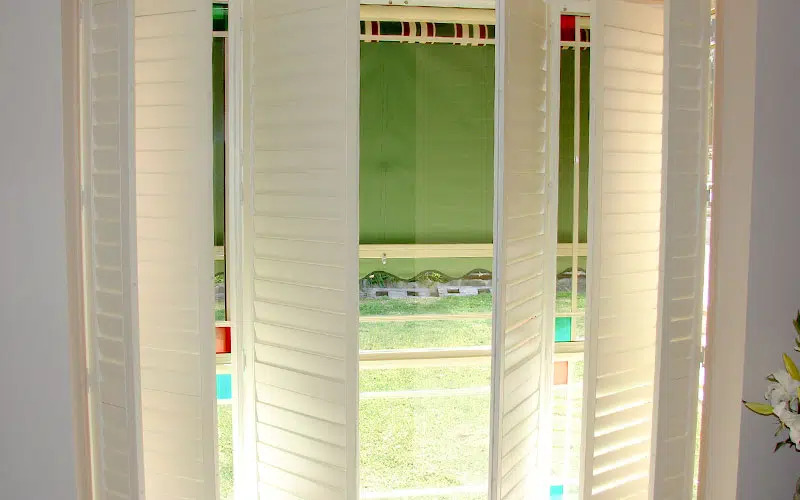 Cheap Plantation Shutters in Canberra Without Sacrificing Quality
Homeowners across Canberra invest in plantation shutters to add a stylish touch to their doors and windows. Shutters serve as a great way to impact your home interiors and, at the same time, offer versatile light control. Bayview Shutters is an expert in manufacturing different types of plantation shutters that suits various tastes.
At Bayview Shutters, our focus is to design high-quality shutters that match the needs of windows and doors of different types of homes. Our products are stylish, safe, and reliable so that you can invest without second thoughts.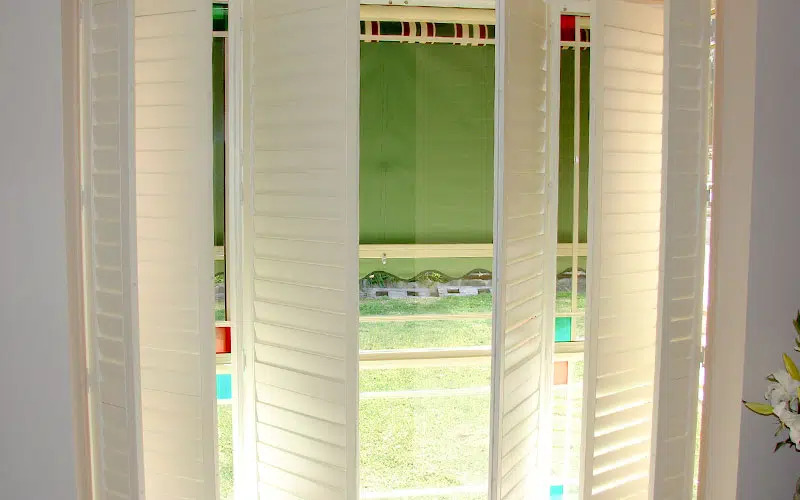 Why Plantation Shutters Canberra are the Best Window Treatments?
When it comes to enhancing the aesthetics and functionality of your home, choosing the right window treatments is crucial. Among the various options available, plantation shutters have emerged as a popular choice for homeowners in Canberra.
Our plantation shutters allow you to add an attractive feature to your home. They are the perfect door and window covering solutions that prevent the room from being too heated due to direct sunlight exposure. They also allow maximum airflow and provide privacy as per your preference. Our shutters also serve as a great way to illuminate the room with natural light.
Other reasons that prove plantation shutters are the best choice: –
Allergy-Friendly
For individuals who suffer from allergies, plantation shutters are an excellent option. Unlike curtains or fabric blinds that can trap allergens like dust and pollen, plantation shutters are easy to clean and do not harbour allergens. They provide a cleaner and healthier living environment for allergy-prone individuals.
Increased Property Value
Installing plantation shutters can boost the overall value of your property. Prospective homebuyers often view them as an attractive feature, making your home stand out in the real estate market. So, not only do plantation shutters enhance your living experience, but they also serve as a wise investment for the future.
Thus, investing in high-quality plantation shutters is a wise decision that pays off eventually. Unlike cheaper window treatments that may need frequent replacement, plantation shutters are built to last. Their robust construction and premium materials ensure they can withstand the wear and tear of daily use, making them a durable investment for your home.
Benefits of Plantation Shutters in Canberra
As a homeowner, you may be interested in reducing energy consumption and making your home more efficient. One great way to achieve this is by installing plantation shutters, especially the ones made of aluminium. These shutters can be tightly closed against the window as an insulation layer that blocks outside air and heat from entering your home.
If you are considering selling your home soon and want to increase its appeal and profitability to potential buyers, investing in the best plantation shutters at Bayview Shutters in Canberra is a wise decision. By installing modern, high-quality shutters, buyers will have peace of mind knowing that they won't have to spend extra money on these essential features in the future.
For those who struggle with mornings, block out the sun in certain rooms upon waking up. Shutters can help regulate the room's light, reducing eye strain. They can be adjusted to provide privacy while allowing natural light to enter the space.
What To Expect at Bayview Shutters Including Plantation Shutters at the Best Prices?
You can be sure of its quality when you buy window or door-covering solutions from Bayview Shutters. We believe in providing only high-quality products to our customers, so once they make a purchase, they can sit back and enjoy its benefits for years.
Since quality products can be manufactured only through suitable raw materials and advanced techniques, we are very particular about these. No matter what type of shutters you choose for your home, you can expect them to have a premium make.
Different Window Shutters in Canberra You Can Choose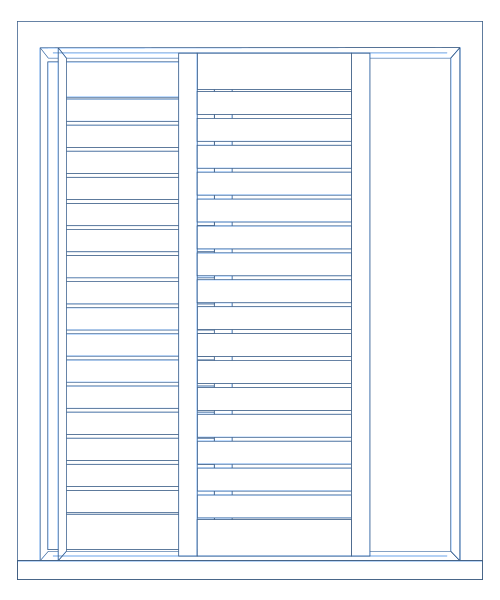 Sliding Shutters Canberra
Sliding Shutters for Modern Homes
---
Many homes are designed with huge sliding doors and windows. A covering solution is necessary since most of these are made of glass. At Bayview Shutters, we create sturdy sliding shutters for Canberra homes conveniently installed on sliding doors and windows. These shutters open just as smoothly as your doors and windows, thus offering great convenience.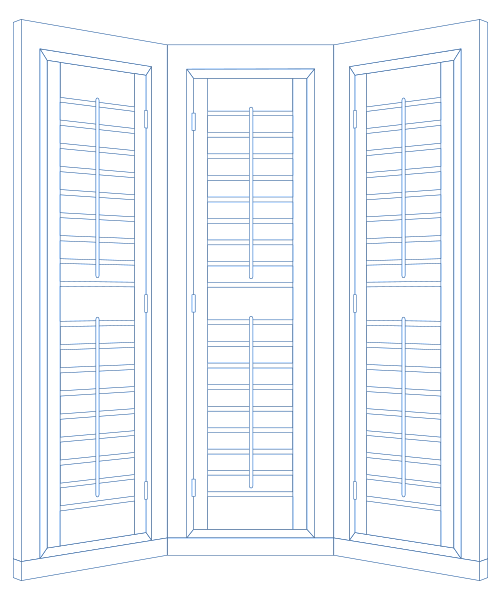 Bay Window Shutters Canberra
Bay Window Shutters for Homes
---
Bay windows are a popular feature in Australian homes. Adding shutters to bay windows is essential to regulate the amount of light that enters your room and maintain proper insulation. Our custom-designed bay window shutters in Canberra are perfect for this purpose. They permit you to adjust the amount of light that enters your room and control your privacy. Regardless of the type of bay window in your house, you can find the best window shutters in Canberra.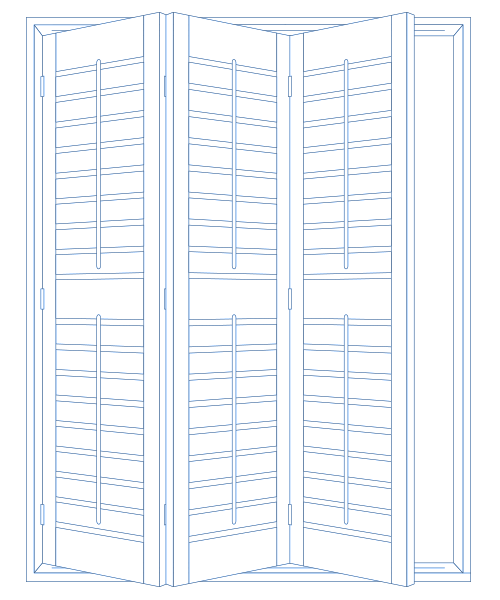 Bifold Shutters for Homes
---
Canberra is known to have some huge houses that require more amount of privacy and light control. Bifold shutters divide a larger area of a home and isolate one section of it for a different purpose. For example, if your home has a huge living space, you can install bifold shutters and divide it into two, out of which one can serve as your living area and the other one as an entertainment space. At Bayview Shutters, we release the importance of bifold shutters for Canberra homes. This is why we design and create stylish and attractive bifold shutters that you can install in your home and add to its elegance.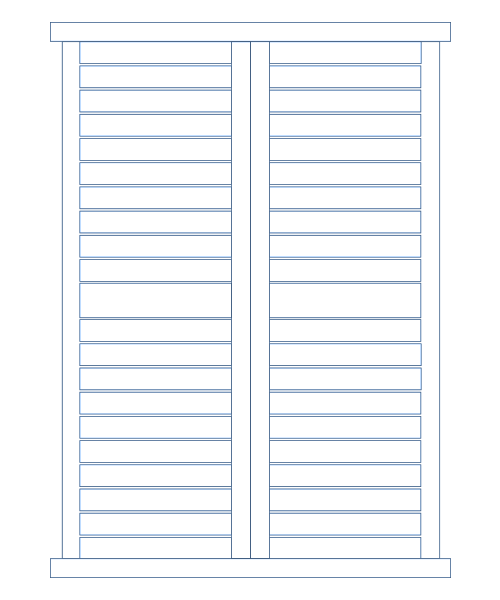 Fixed Shutters Canberra
Fixed Shutters for Homes
---
Many homes feature small windows in rooms like the attic, storeroom, or bathroom. Since you want these windows to let in minimum natural lighting during the day, you can consider installing our fixed shutters on them. Our fixed shutters in Canberra are designed considering the minimum function they need to perform.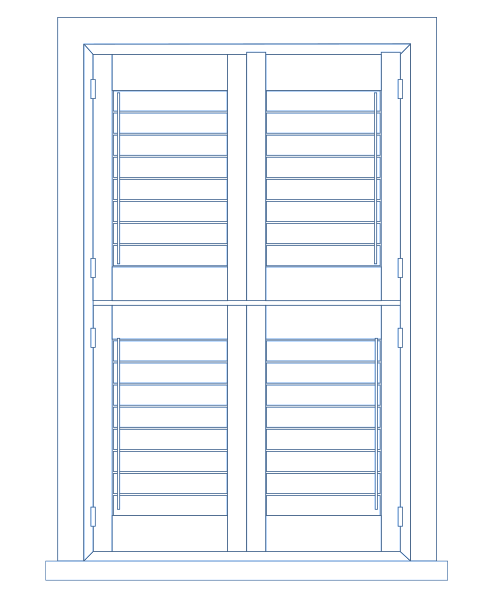 Security Roller Shutters Canberra
Security Roller Shutters
---
Investing in high-quality security roller shutters in Canberra is an excellent decision to ensure the safety and comfort of your home or business premises. Roller shutters are robust and versatile window and door coverings that protect against intruders, extreme weather conditions, and unwanted noise.
Avoid These Common Mistakes When Buying Plantation Shutters
When purchasing plantation shutters in Canberra, some mistakes can be costly. To ensure a smooth buying experience and maximise the benefits of your investment, here are the pitfalls you should avoid:
DIY Installation
One common mistake is attempting to install the shutters by yourself. While it might seem cost-effective, it often leads to damage or improper installation. It's best to leave the installation to the experts. When you choose to work with our team, rest assured that our experienced installers will handle the task precisely, delivering a clean, high-quality installation that enhances your home's appearance.
Overlooking Other Shutter Options
Another mistake is limiting yourself to a specific shutter style without considering other options. At Bayview Shutters, we offer a diverse range of shutter designs, and exploring different choices can lead to surprising discoveries. Our team of experts is always ready to provide recommendations based on aesthetics and functionality, ensuring your new Plantation Shutters perfectly complement your living spaces.
Settling for Subpar Quality
Choosing low-quality shutters can be a costly error overall. Investing in high-quality, durable shutters will ensure they last for years to come, saving you from the hassle of premature replacements. Our Plantation Shutters are crafted to withstand the test of time while adding an elegant touch to your home.
Affordable Plantation Shutters in Canberra
With our convenient location, finding window shutters near you has been more accessible. Trust in Bayview Shutters for all your Canberra shutters and blinds needs as we strive to provide the finest window plantation shutters that are both cost-effective and durable.
Whether you need blinds, shutters, or plantation shutter blinds, we have the perfect solution. We offer top-notch products and cater to budget-conscious customers with our competitive and affordable plantation shutters at Canberra prices.
Visit us today or explore our options online to find the best plantation shutters near you in Canberra and transform your home into a stylish haven.
Don't compromise on quality or style; choose Bayview Shutters for the finest plantation shutters in Canberra. Transform your living spaces with our elegant and functional window treatments, all available at competitive prices. Contact us today and let our dedicated team assist you in finding the ideal shutters and blinds to complement your space perfectly. Experience the difference with us – your trusted source for top-notch window solutions in Canberra, Sydney, Melbourne, Brisbane, and Gold Coast.