Discover the Affordable Charm of Plantation Shutters in Sydney – Competitive Prices
When it comes to enhancing the beauty and functionality of your home, there is no better solution in Sydney than premium window shutters. These versatile coverings not only add a touch of elegance to your space but also provide exceptional light control. In Sydney, Bayview Shutters offers a wide range of options to suit every style and budget, including cheap plantation shutters.
By investing in plantation shutters in Sydney, you can regulate the amount of sunlight that enters your room, creating a comfortable and inviting atmosphere. These shutters are designed to protect your furniture and flooring from harmful UV rays, preserving their quality for years to come.
In addition to their aesthetic appeal, our shutters act as a physical barrier against potential intruders, enhancing the security of your home. With sturdy construction and reliable locking mechanisms, you can have peace of mind knowing that your property is well-protected.
When it comes to finding affordable plantation shutters in Sydney, Bayview Shutters is your go-to source. We offer high-quality products at competitive prices, ensuring that you can achieve the look and functionality you desire without breaking the bank. Explore our range of options today and unveil the beauty of your home with premium window shutters.
At Bayview Shutters, Excellence Meets Innovation With Our Plantation Shutters in Sydney
At Bayview Shutters, excellence and innovation go hand in hand, creating a seamless blend of quality and solutions for our valued customers. The shutters we manufacture offer our clients multiple benefits depending on their type. It allows you to control the light and heat entering your room. If you don't want your room to be heated due to direct sunlight, you can use our shutters to block the sun's rays and keep the room cool.
If your room has old windows or doors that no longer look attractive, you can consider upgrading them with our shutters. We don't just aim to make attractive-looking shutters but sturdy and durable too. Likewise, we understand the Sydney weather well, so we strive to design our range of shutters using materials that can survive in any weather condition and serve you for years.
Unmatched Window Shutters in Sydney
Plantation Shutters
---
At Bayview Shutters, we pride ourselves in offering exquisite plantation shutters that exude timeless elegance. These shutters are more than just window coverings; they symbolise sophistication and refinement for your home. With their classic design and versatile functionality, our plantation shutters are the epitome of understated luxury.
Our plantation shutters in Sydney complement various interior styles, from traditional to contemporary. Crafted with precision, they become a seamless part of your home decor, enhancing its overall aesthetic appeal. With adjustable louvres, you can control the amount of natural light that enters your room, creating a soothing ambience and protecting your furniture and flooring from harmful UV rays.
Made from premium materials, these shutters are built to withstand the test of time, ensuring they remain an integral part of your home for years.
Roller Shutters
---
We bring you the perfect combination of peace of mind and contemporary elegance. Our roller shutters let you rest easily, knowing your home is protected against intruders. These durable and reliable shutters create a strong barrier when fully closed, making it impossible for anyone to gain unauthorised access to your property.
But security isn't the only benefit our roller shutters provide. They also add a touch of modern sophistication to your home's exterior. Our roller shutters become a seamless part of your home's facade, enhancing curb appeal.
Exterior Shutters
---
Our wide range of exterior shutters is the answer to enhancing your home's curb appeal. These shutters are not just decorative elements; they play a crucial role in transforming the overall look of your home's exterior.
At Bayview Shutters, we offer a diverse selection of exterior shutter designs, from the standard to the modern, allowing you to find the perfect fit for your home's architectural theme. Our exterior shutters are crafted with attention to detail, ensuring they become a seamless part of your home's exterior decor.
Whether you prefer a traditional charm or a more modern touch, our collection has something to suit every taste and preference.
Interior Shutters
---
These shutters are more than just window coverings; they are integral to interior design. At Bayview Shutters, we offer interior shutters with adjustable louvres, giving you complete control over your rooms' natural light and ambience.
Embrace the art of interior design with our versatile interior shutters that enhance your home's aesthetics and add practical benefits. They also act as an effective noise barrier, reducing external sounds and creating a peaceful environment inside your home.
Our interior shutters are crafted with precision, using top-quality materials that ensure their durability and longevity.
We Offer Affordable Custom Shutter Solutions
At Bayview Shutters, we understand that every home is unique, and your shutter needs may differ from others. We pride ourselves on offering custom shutter solutions tailored to your style and preferences.
Our dedicated professionals work closely with you to understand your vision and create shutter solutions that align with your home's architecture and interior design. Whether you have a particular design in mind or need expert advice, we are here to guide you through the process and ensure you get the perfect shutters for your home.
With our custom shutter solutions, you can choose the design, materials, and finish that resonates with your style. We pay attention to every detail, ensuring that the result exceeds your expectations and becomes a seamless part of your home.
Experience the luxury of personalised shutter solutions in Sydney that reflect your unique taste and elevate the beauty and functionality of your living spaces.
Choose The Best Shutter Style Suitable for Your Window Covering
We know there are different types of houses in Sydney, each with different styles of windows and doors. To match the needs of varying doors and windows, we provide unique shutter styles to suit your requirements, including: –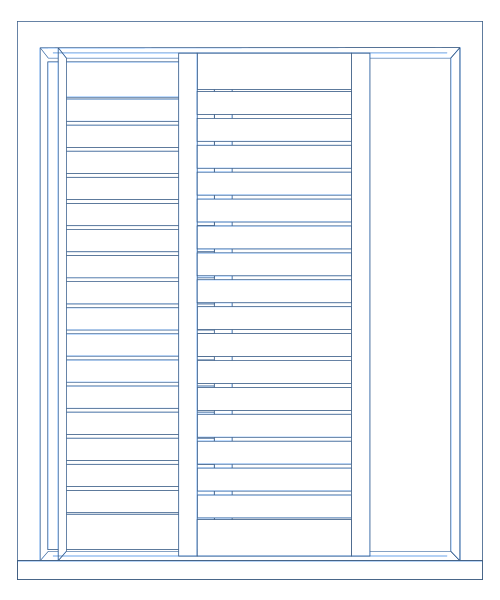 Sliding Shutter Doors
Sliding doors are a common feature of many homes. Since people like to cover sliding doors with shutters, we manufacture sturdy sliding shutters that move conveniently with the doors.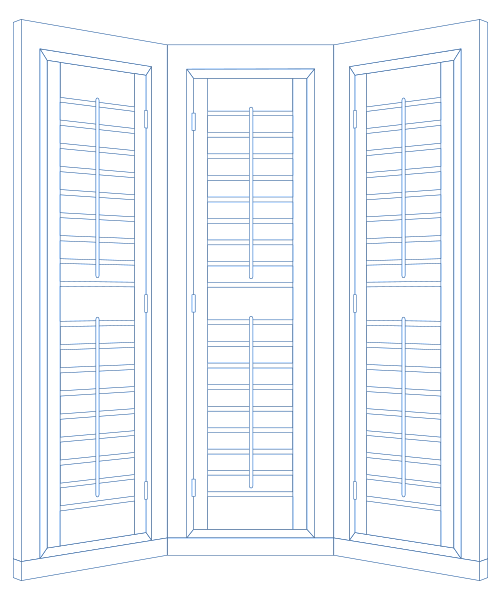 Bay Window Shutters
Many homes also
feature bay windows
. These windows give extra space and dimension to the rooms; installing shutters is vital to enhance their look and control the amount of light coming in. At Bayview Shutters, we design shutters as per the requirement of most bay windows, so you can easily buy them and cover them without any hassle.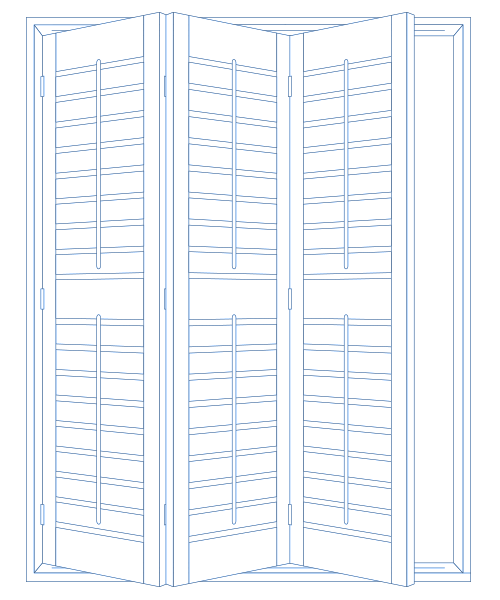 Bifold Shutters
Many homes require bifold shutters to isolate a particular area in the house. Bayview Shutters manufactures
bifold shutters of varying sizes,
, making installing them in any corner of your home easy. These shutters can be installed on long doors as well.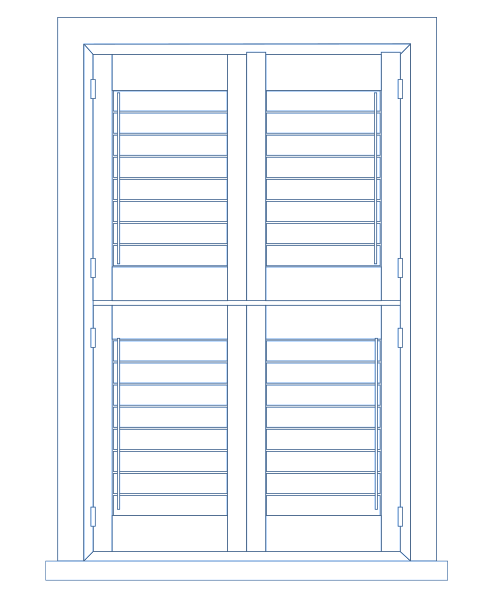 Fixed Shutters
Fixed shutters are ideal to be installed in rooms having small windows. The only purpose for
installing fixed shutters
on your windows is to add elegance to your home's exterior.
Book Your Appointment Now for Quality Shutters in Sydney
We are the right fit whether you seek premium security shutters or elegant window coverings. We have many certified distributors who can help you choose the right type of shutter for your home. You can get in touch with them and enquire more about the features of our products.
They can visit you to present the features and benefits of each of our shutters and provide you with an initial design and quote for your consideration. Contact us today, and let's transform your space with our bespoke shutter options. Don't delay, as your quality shutters are only a call away.